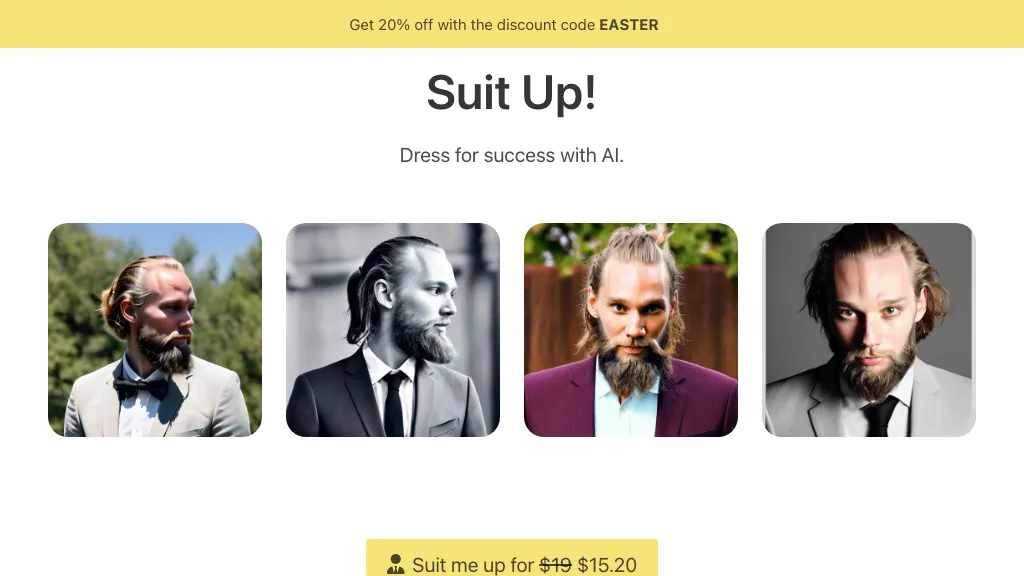 What is Suit Me Up, pros and cons, use cases
Suit Me Up is a custom suit company that offers a modern and custom approach to bespoke fashion. With a focus on empowering young men and bringing chivalry back, Suit Me Up aims to provide an exceptional custom-suit experience.
One of the key advantages of Suit Me Up is their realistic pictures and custom details level. They offer hyper-realistic full-body photos that allow customers to visualize how their suits will look before making a purchase. This is particularly useful when it comes to choosing fabrics, as Suit Me Up provides a wide range of beautiful fabric choices with samples available for customers to see and touch.
Another pro of Suit Me Up is their design process, which incorporates a design cloning tool and design templates. This makes it easy for customers to create the exact look they desire, whether they have specific fashion design ideas or simply want to replicate a reference photo or inspiration picture.
While Suit Me Up offers excellent quality and a high level of quality control, it is important to note that their custom-suit experience may come with a longer turnaround time compared to off-the-rack options. Additionally, as a custom suit company, their prices may be higher than fast-fashion or clothing-sale options. However, for those in need of affordable, custom clothing, Suit Me Up provides a reliable and trustworthy option.
Suit Me Up is ideal for individuals who value personalization and attention to detail in their wardrobe. Whether it's for special occasions like weddings or simply for everyday wear, Suit Me Up offers a range of use cases to suit various style preferences and needs.