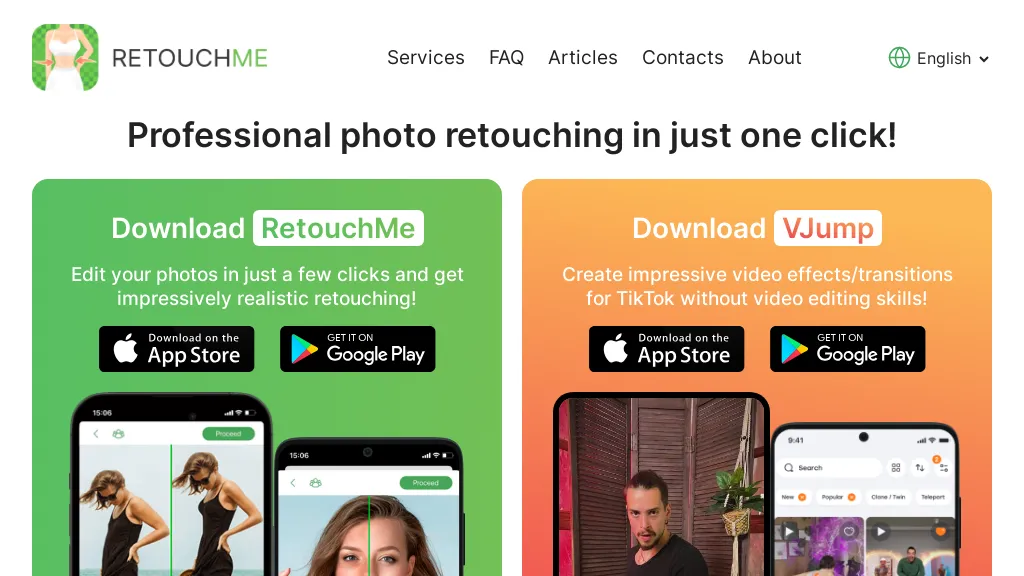 What is retouchMe, pros and cons, use cases
RetouchMe is a cutting-edge photo editing app that brings professional photo editing tools right to your fingertips. With a wide range of retouching options and a team of expert designers, this app is perfect for enhancing your photos and capturing the perfect selfie.
One of the standout features of retouchMe is its ability to retouch photos directly within the app. Whether you want to smooth your skin, correct facial features, or slim down your body, this app has got you covered. The automatic photo editor applies edits seamlessly, saving you time and effort compared to manual editing.
One of the major pros of retouchMe is the quick turnaround time. You can submit your photos for editing and receive the retouched versions back in a short time frame. This is perfect for those who need their photos retouched fast, whether for personal or professional use.
RetouchMe caters to a wide range of use cases. Social media enthusiasts can enhance their selfies using the app's beauty filters and retouching options. Professional photographers can take advantage of the app's professional photo editor to enhance their clients' images. The app also offers features like color correction, correction of wrinkles, body editing, and more.
However, one potential drawback of the app is that it relies on a team of professional designers to manually retouch each photo. As a result, there might be a slight delay in receiving the edited photos during peak times.
Despite this, retouchMe remains an excellent photo editing app with a plethora of retouching options, making it a go-to choice for anyone looking to perfect their photos.