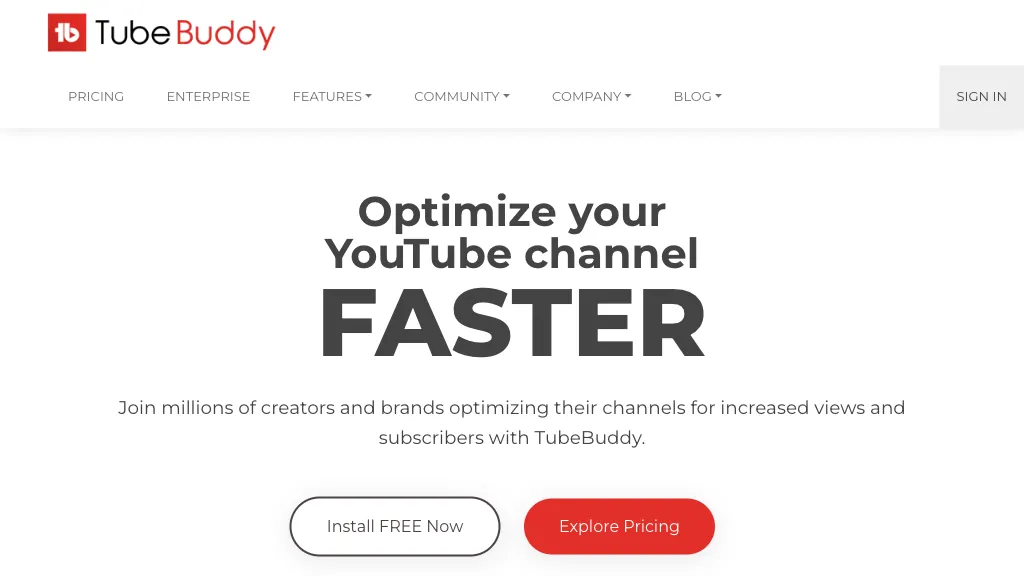 What is TubeBuddy, pros and cons, use cases
TubeBuddy is a powerful browser extension that offers a comprehensive suite of tools for YouTube creators to enhance their channel's SEO and maximize their video's reach. With its user-friendly interface and easy installation process, TubeBuddy provides a range of features to boost your YouTube SEO, target keywords, and improve search rankings.
One of the key advantages of TubeBuddy is its bulk processing tools that allow you to efficiently manage and optimize multiple videos at once. From video titles and metadata to tags and thumbnails, TubeBuddy offers a range of video SEO tools to streamline your optimization efforts and increase your click-through rate.
Additionally, TubeBuddy's advanced features, such as the keyword explorer and testing feature, offer valuable insights into search volume and help you discover new video topics and creative video ideas. The star plan provides even more comprehensive SEO tools, including competitor analysis, which enables you to stay ahead of the game and gain a competitive edge.
While TubeBuddy has numerous advantages, there are a few drawbacks to consider. The design can feel a bit overwhelming and complex for beginners, which may require some time to navigate. Another limitation is that the basic license only allows for one channel, which may be a drawback for creators managing multiple channels.
In conclusion, TubeBuddy is an excellent tool for YouTube creators looking to optimize their videos and grow their channels. With its range of features, easy installation process, and affordable pricing options (including a 30-day free trial), TubeBuddy is a valuable asset for video creators. And with their quick support team and access to a forum with successful YouTubers, you'll always have the assistance and inspiration you need to succeed.