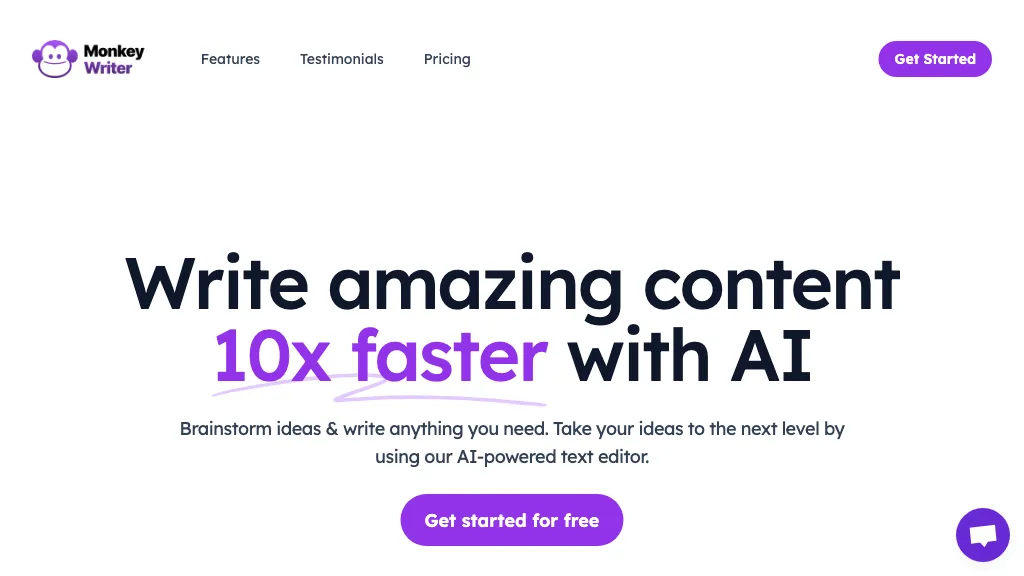 What is Monkey Writer, pros and cons, use cases
Monkey Writer is a highly regarded and user-friendly content creation platform. Its compact design makes it the go-to choice for businesses of all sizes looking to generate high-quality and engaging content. With Monkey Writer, users can easily produce a range of content, from blog posts to marketing copy, in a fraction of the time it would take with traditional methods.
One of the key advantages of Monkey Writer is its AI-powered writing tool, which provides invaluable brainstorming and editing assistance. It guides users through the content creation process, offering suggestions and streamlining the workflow. It also includes a feedback management software that helps users refine their content and ensure it meets their specific requirements.
Monkey Writer's customization options are another highlight. Users can easily tailor the writing style and voice to match their brand and target audience. This feature ensures that the content produced by Monkey Writer aligns perfectly with the user's desired tone and messaging.
In terms of pricing, Monkey Writer offers both a free plan and a premium plan. The free plan allows users to experience the platform's capabilities without any financial commitment, while the premium plan offers additional features and benefits for those looking to take their content creation to the next level.
Overall, Monkey Writer is a valuable tool for businesses and content creators seeking to generate high-quality and engaging content with ease. Its user-friendly interface, AI-powered assistance, and customization options make it a top choice for any content generation needs.