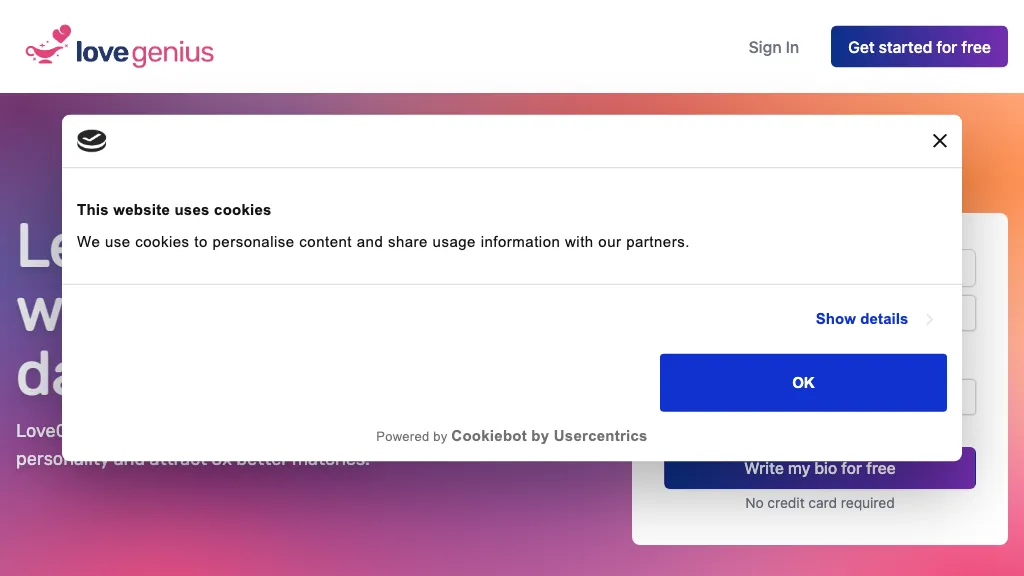 What is Lovegenius, pros and cons, use cases
Lovegenius is an AI-powered dating assistant that aims to make online dating easier and more successful. It offers a range of tools and features to help users create compelling dating profiles, improve their chances of matching with compatible partners, and save time and effort in crafting a bio.
One of the pros of Lovegenius is its user-friendly interface. It provides a playful and intuitive platform that allows users to navigate through the various features easily. Additionally, Lovegenius offers good pricing options, making it accessible for individuals who want to enhance their online dating experiences without breaking the bank.
While Lovegenius comes with numerous advantages, it does have a few limitations. One of the cons is the lack of depth in personalization. While the AI-powered algorithm takes into account user preferences and personality traits to provide relevant matches, the personalization can sometimes feel generic and not truly capture the user's unique personality.
Overall, Lovegenius can be a valuable tool for those looking to create a compelling dating profile, increase their chances of finding compatible partners, and save time and effort in the process. Its easy-to-use interface and good pricing options make it a solid choice for individuals venturing into the world of online dating.