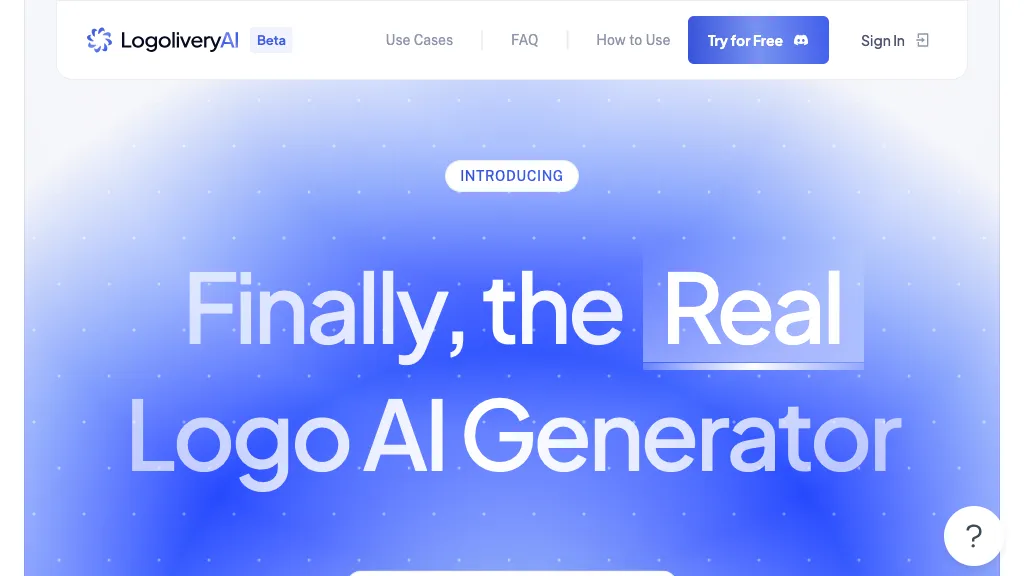 What is LogoLivery.ai, pros and cons, use cases
LogoLivery.ai is an AI-powered logo generator designed for business owners, startup founders, and creative professionals who require professional and stunning logos for their commercial purposes. It provides an intuitive and user-friendly platform for creating responsive logos in SVG format, ensuring high-quality and vector-based designs.
One of the key advantages of using LogoLivery.ai is its ability to generate custom logos quickly and efficiently. Whether you are a freelance designer or a marketing agency, LogoLivery.ai suits your needs by offering a wide range of design options. With its extensive library of ready-made logos and logotype variants, you can customize and edit logos to meet your visual identity requirements.
Unlike other logo generators, LogoLivery.ai also offers a unique manual improvement service, ensuring that the logos produced are of the highest quality. This service allows you to collaborate with professional designers who will refine and enhance your logo design, resulting in jaw-dropping and eye-catching visuals.
LogoLivery.ai caters to various businesses, from small startups to mid-size enterprises and ecommerce ventures. It is the perfect solution for business owners looking to establish a strong social media presence, create business cards, or other marketing materials. With its precise logo generation and a variety of pricing options, LogoLivery.ai provides professional logo designs that meet your specific requirements and budget.
While LogoLivery.ai brings numerous advantages, it is important to note that it may not offer the same level of customization as working with a professional designer or design studio. However, for those looking for convenient and high-quality logo creation, LogoLivery.ai is a strong contender in the market.