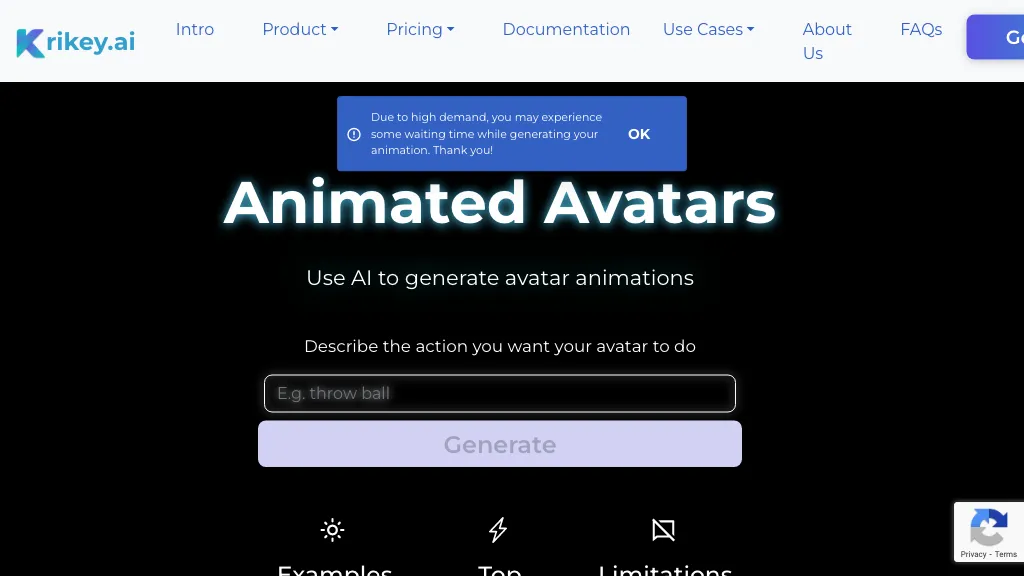 What is Krikey.ai, pros and cons, use cases
Krikey.ai is an AI-powered animation tool that allows users to create stunning animations in just minutes. With its intuitive online platform, users can easily generate high-quality animations without any prior animation experience.
One of the key advantages of Krikey.ai is its wide variety of animation styles and effects, offering users the flexibility to customize their animations to suit their needs. The tool also provides pre-built animation templates and a public gallery where users can browse and showcase their creations.
Krikey.ai utilizes advanced motion algorithms and facial expression recognition technology, enabling users to bring their 2D images or custom characters to life with realistic animations. The tool also supports the export of animations in FBX files, making it compatible with popular game engines and other animation software.
The use cases for Krikey.ai are vast. Content creators can utilize the tool to enhance their storytelling by creating captivating and interactive animations. It can be especially beneficial for game developers, allowing them to quickly generate high-fidelity character animations for their projects. Additionally, businesses can leverage Krikey.ai to produce animations for marketing materials or presentations, adding an extra visual appeal.
While Krikey.ai offers many advantages, there are a few potential limitations to consider. The tool relies on AI-generated animations, which may not always meet the precise needs or desired level of customization for some users. Additionally, technical expertise may be required for more complex editing tasks.
Overall, Krikey.ai is a powerful and user-friendly animation tool that enables users to easily create stunning animations, making it an ideal solution for content creators, game developers, and businesses looking to enhance their visual content.