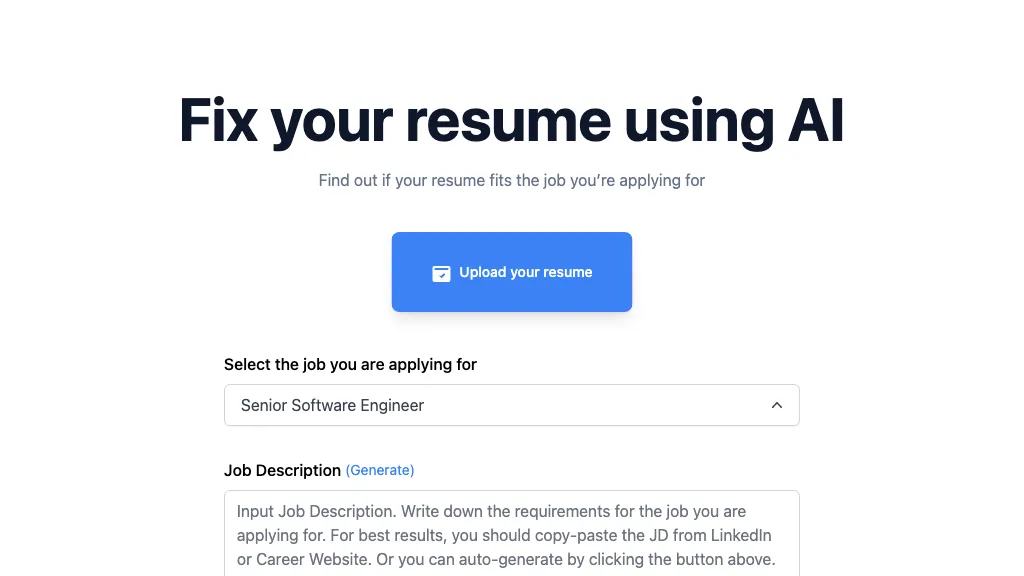 What is Fix My Resume, pros and cons, use cases
Fix My Resume is a service provided by professional resume writers aimed at helping job seekers enhance their resumes for potential employers. Its purpose is to assist individuals in creating a powerful and effective document that highlights their skills, experiences, and accomplishments in a captivating manner.
The advantages of using Fix My Resume are numerous. Firstly, it ensures that your resume is professionally crafted, incorporating the latest resume formats and strategies. Professional resume writers have the expertise to optimize your resume, making it more likely to catch the attention of hiring managers and increase your chances of landing an interview. These writers are well-versed in crafting resumes tailored to specific job titles and career goals. Moreover, they can provide valuable insights on common mistakes job seekers make and help avoid them.
However, there are also some disadvantages to consider. The service can be costly, especially if you opt for a highly experienced professional writer. Additionally, the process of working with a resume writer may not be as flexible or fast-paced as creating a resume on your own. Communication between you and the writer is crucial, and delays can occur due to back-and-forth exchanges.
Fix My Resume is beneficial for individuals seeking career advancement, people struggling with resume formatting, or those who need assistance in showcasing their achievements more effectively. By utilizing this service, job seekers can improve their resume's quality, making it stand out in highly competitive job markets.