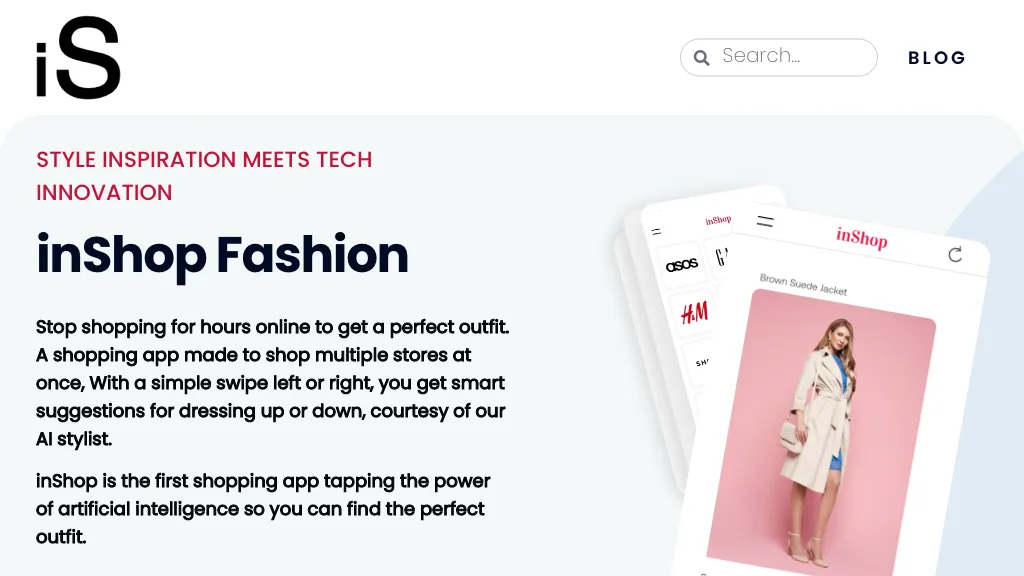 What is Inshopapp, pros and cons, use cases
Inshopapp is an innovative shopping platform that revolutionizes the way we shop online. With Inshopapp, users can experience a unique and intelligent browsing functionality, all in one place. By combining multiple online stores into a single platform, it eliminates the hassle of switching between different websites or apps.
One of the key features of Inshopapp is its intelligent stylist, which offers outfit suggestions based on your preferences and style choices. It uses advanced algorithms to analyze your favorite products, iconic fashion brands, and even color combinations to provide you with personalized recommendations. This makes the shopping experience hassle-free and allows you to explore infinite fashion options.
There are several pros of using Inshopapp. Firstly, it offers a convenient way to shop from multiple stores using just one browser. This saves time and effort, making it easier to find the perfect items. Additionally, Inshopapp provides price drop notifications, ensuring that you never miss out on great deals.
However, there are also some limitations to consider. Since Inshopapp relies on data from various online stores, there may be limitations in terms of the availability of certain products or sizes. Furthermore, as with any artificial intelligence-based system, the accuracy of the intelligent stylist's recommendations may vary.
Use cases for Inshopapp are diverse. Whether you're looking for inspiration for color combinations, exploring the latest fashion trends, or seeking recommendations for specific styles or occasions, Inshopapp has you covered. It caters to individuals who want a personalized and seamless shopping experience.
In conclusion, Inshopapp brings together the convenience of a single browsing platform, the intelligence of an outfit stylist, and a vast selection of fashion options. While it has its limitations, its ability to provide personalized style recommendations and facilitate the shopping process make it an appealing tool for fashion enthusiasts.