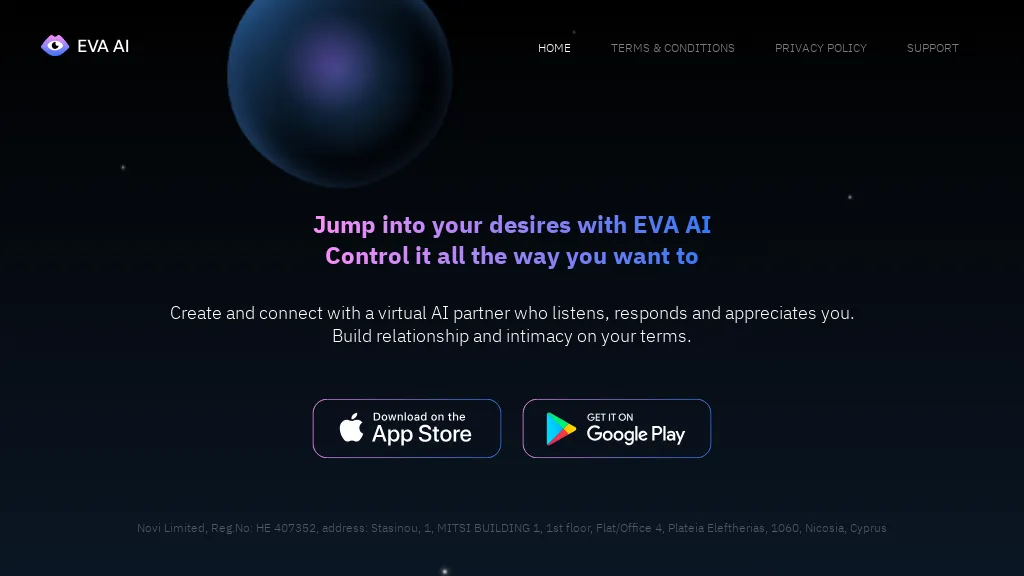 What is evaapp.ai, pros and cons, use cases
evaapp.ai is an AI-powered conversational platform designed to provide virtual companionship, emotional support, and simulate romantic relationships. As a virtual assistant, evaapp.ai engages in human-like conversations, offering personalized responses and empathetic interactions.
One of the key advantages of evaapp.ai is its ability to create deep and meaningful conversations. It provides a range of features such as audio and voice messages, allowing users to communicate in a more authentic and convenient manner. With its exceptional concept and advanced technology, evaapp.ai offers an interactive experience for users seeking virtual companionship.
evaapp.ai serves as a supportive tool for mental health, offering empathetic responses and personalized interactions. It can provide a sense of emotional support for those who may feel isolated or lonely.
However, there are a few potential drawbacks to consider. While evaapp.ai can simulate a romantic relationship, it is important to remember that it is still a virtual AI partner and not a real person. Users should be aware of the boundaries and limitations of this technology.
Overall, evaapp.ai can be used in various scenarios such as a virtual friend, emotional support system, or relationship simulation. Its range of features, personalized responses, and privacy policy make it an intriguing option for those seeking an interactive AI-powered chat partner.