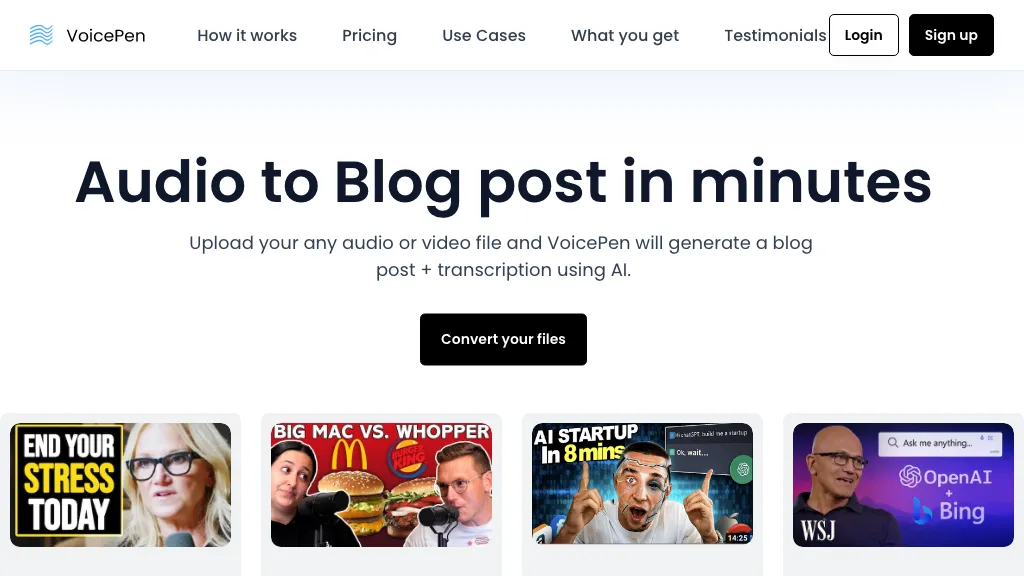 What is VoicePen AI, pros and cons, use cases
VoicePen AI is an innovative tool that offers AI-driven transcription services, allowing content creators to convert audio and video files into written content with ease. This powerful platform is a game-changer in the field of content creation, providing numerous benefits and use cases.
One major advantage of VoicePen AI is its ability to save time and effort by automatically transcribing audio and video content into blog posts. This feature eliminates the need for manual transcription, making it an invaluable tool for content creators looking to maximize efficiency and productivity.
The AI-powered transcription capabilities of VoicePen AI ensure accurate and reliable results, providing a fast and efficient way to convert audio and video files into written content. This can help content creators reach a wider audience by providing content in a more accessible format.
However, it's important to note that VoicePen AI may not be perfect in all situations. Background voices and noises can sometimes interfere with the transcription process, leading to potential inaccuracies. Content creators should review and edit the transcriptions for optimal quality.
Use cases for VoicePen AI are extensive. Podcast episodes can be transcribed and repurposed into engaging blog posts, allowing for wider dissemination and cross-promotion. Video content can also be transcribed into written form, providing additional content for search engines and enhancing content marketing efforts.
In conclusion, VoicePen AI is a powerful tool for content creators, enabling efficient and accurate transcription of audio and video content. While it may have some limitations, the benefits and use cases for this AI transcription platform are significant, making it a valuable asset in the content creation process.