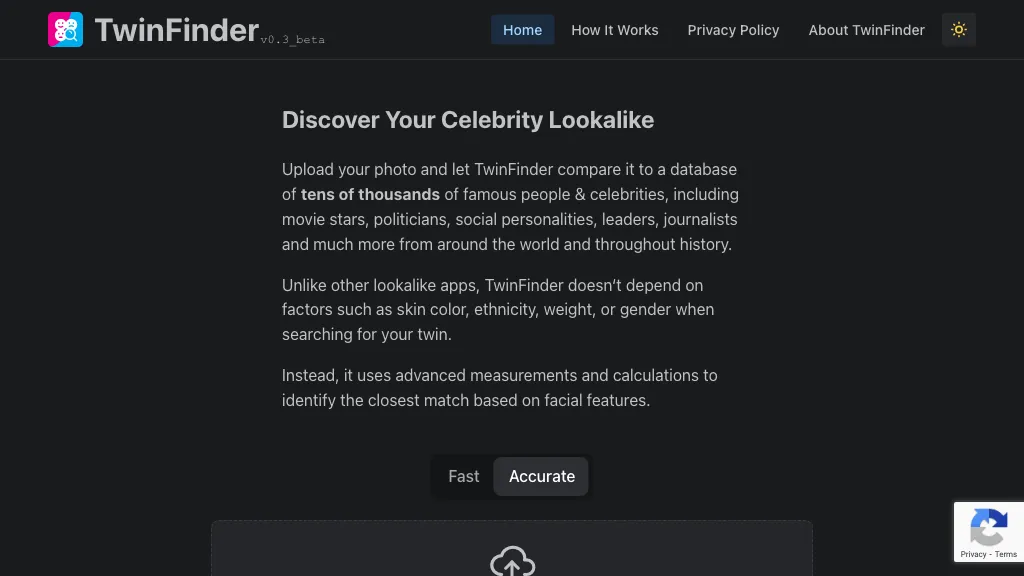 What is TwinFinder, pros and cons, use cases
TwinFinder is an advanced facial feature match tool that utilizes fuzzy string matching and stochastic matching algorithms to compare uploaded images against millions of others. With its advanced measurements and analysis, TwinFinder aims to find the closest match to the uploaded image, taking into account factors such as facial features, skin color, and other characteristics.
One of the main benefits of TwinFinder is its usefulness in various use cases. For instance, it can be used for fun social media activities, allowing users to find their doppelgangers and engage in entertaining comparisons. Additionally, TwinFinder can be a valuable tool for celebrity impersonation, aiding event organizers in finding the perfect lookalike for specific occasions. Moreover, marketers can utilize TwinFinder to create impactful campaigns using celebrity lookalikes, enhancing brand recognition and engagement.
However, there are some drawbacks to consider. One of the main concerns is user data privacy, as TwinFinder requires users to upload their images. While the platform promises to handle user data responsibly, some users may have reservations about sharing their images. Additionally, the accuracy of TwinFinder's matching algorithms may vary, as facial features and appearances can change over time.
Overall, TwinFinder offers exciting opportunities for discovering lookalikes, engaging in fun social media activities, and exploring unique marketing strategies. It is important for users to carefully balance the potential benefits with concerns over privacy and the accuracy of the matching results.