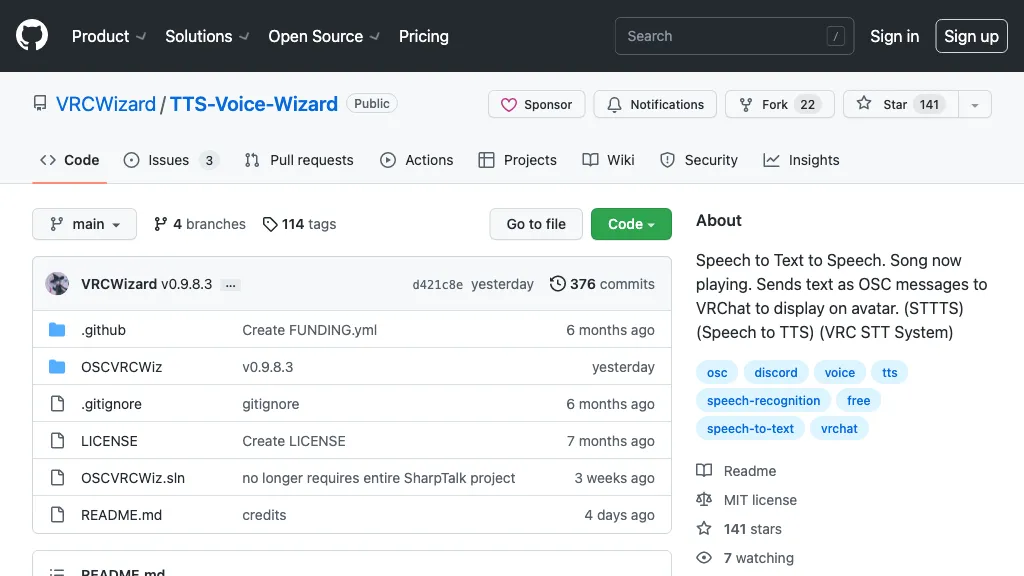 Visit TTS-Voice-Wizard Website
What is TTS-Voice-Wizard, pros and cons, use cases
TTS-Voice-Wizard is an advanced speech software that offers a wide variety of customization options and parameters with voice commands. With this application, users can control avatar parameters, such as speech methods and avatar parameters, using OSC messages and even monitor their heart rate with the display tracker feature.
One of the biggest pros of TTS-Voice-Wizard is its realistic and natural-sounding voices. Powered by AI, it provides an array of expressive voices, including celebrity voice changer AI options. Additionally, the application offers voice cloning capabilities, allowing users to create custom voices that fit their specific needs.
TTS-Voice-Wizard is an open-source voice AI platform that is community-driven, encouraging users to contribute to its development. It also integrates seamlessly with VRChat, enhancing the VRChat experience and giving users more control over their avatars.
Common use cases for TTS-Voice-Wizard include gaming, where users can have their game character voices matched with their avatars, and language translation services, with advanced language technology and cloud vision and translation features. It is also ideal for those looking to personalize their digital voice solution, conduct custom voice surveys, or utilize AI-powered real-time voice changer tools.
While TTS-Voice-Wizard offers a lot of cool features, it may have a learning curve for some users due to its extensive customization options. However, the weekly digest feature helps users stay up to date with the latest developments in the application.