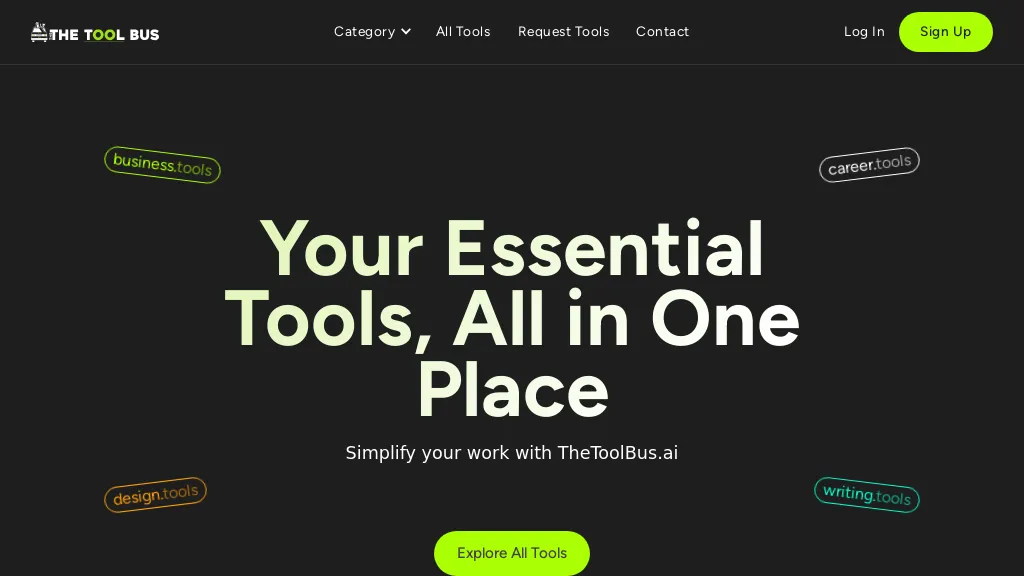 What is TheToolBus, pros and cons, use cases
TheToolBus is an innovative online platform that offers a wide range of powerful tools designed to simplify and streamline various tasks. From file conversion and image compression to URL shortening and QR code generation, TheToolBus provides an array of digital utilities to meet the needs of individuals and businesses alike.
One of the key advantages of TheToolBus is its regular updates and commitment to staying up-to-date with evolving technologies and user demands. This ensures that users have access to the latest tools and features, allowing them to effortlessly perform tasks more efficiently.
With its AI-powered capabilities, TheToolBus sets itself apart from competitors by providing unique and high-quality tools. Its AI algorithms generate plagiarism-free content, create accurate transcriptions, and even generate personalized cover letters. This AI-driven approach not only saves time but also delivers more accurate and reliable results.
While TheToolBus offers a multitude of benefits, it's important to consider the pros and cons before diving in. On the positive side, the platform provides seamless sharing options, allows for quick and easy conversions, and offers a user-friendly experience. On the downside, some users may find the range of tools overwhelming or may encounter limitations with certain functionalities.
Overall, TheToolBus caters to a diverse range of use cases, from content creation to file management. Individuals can benefit from its image compression and file conversion tools to reduce image file sizes and convert files within minutes. Businesses can leverage TheToolBus for a variety of needs, including generating personalized cover letters or creating high-quality scripts for YouTube videos. With its wide range of tools, regular updates, and AI-powered features, TheToolBus empowers users to make informed choices and accomplish tasks efficiently.