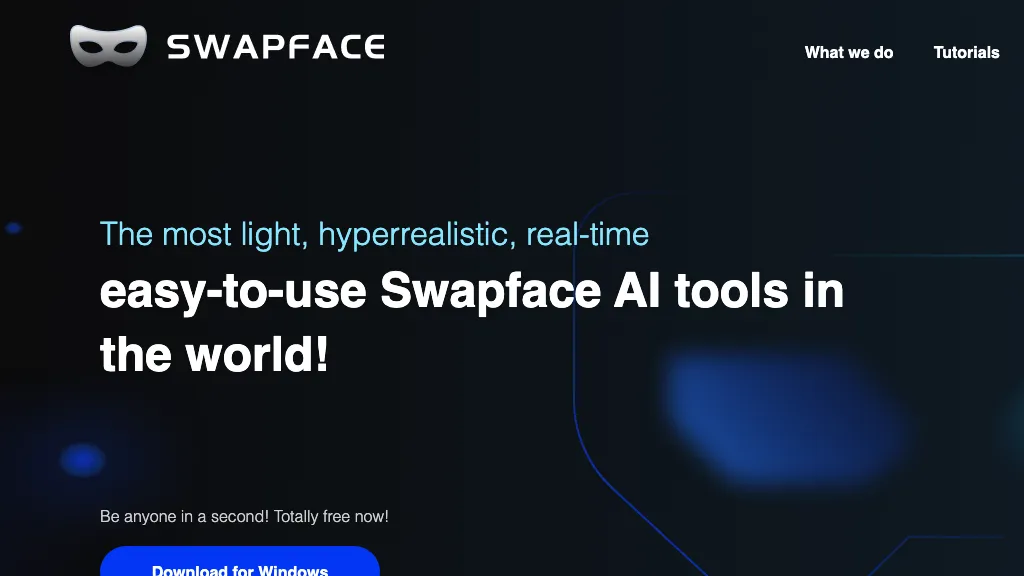 What is Swapface, pros and cons, use cases
Swapface is an impressive web-app that utilizes AI and machine learning technology to deliver high-quality and hyperrealistic face swaps in real-time. Whether you want to create deepfake images or simply have fun with face swapping, Swapface offers a wide range of creative possibilities.
One of the advantages of Swapface is its efficient performance, which is especially notable considering it can run on a mid-range graphics card without significant time delays. The tool also has a user-friendly interface and provides a weekly digest of the latest updates and new features.
With Swapface, users can benefit from its versatility in different scenarios. For content creators, this tool offers a batch generation feature that enables seamless editing of multiple images simultaneously. Additionally, Swapface can be used for video editing workflows, allowing for automatic face swapping of celebrities or the creation of deepfake videos.
While Swapface has numerous advantages, it is important to consider its limitations. As with any AI-powered photo editing tool, there may be some issues with accuracy and realism depending on the source images used. However, Swapface continually updates its algorithms to improve the quality of face swaps.
Overall, Swapface is an excellent tool for users looking to explore the creative and fun aspects of face swapping. Its competitive position in the AI & machine learning operationalization software industry is strong, as it offers impressive high-quality real-time face swaps and regular updates to enhance the user experience.