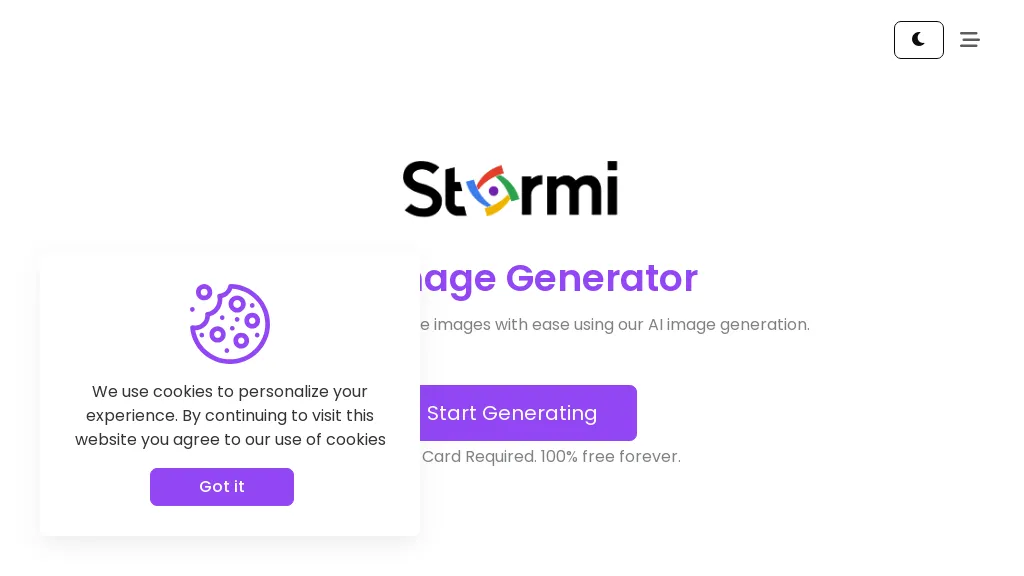 What is Stormi.ai, pros and cons, use cases
Stormi.ai is an AI-powered image generator developed by NCU Technologies. It offers a user-friendly and intuitive interface that allows users to create realistic and captivating artwork. With its extensive datasets and artistic skills, Stormi.ai generates high-quality, accurate images that bring imagination to life.
One of the key pros of Stormi.ai is its continuous improvement through strict protocols. The art generator leverages the power of artificial intelligence to ensure that the images it creates meet the highest standards. Additionally, Stormi.ai's democratization of art allows users to create custom images without the need for extensive artistic skills.
Stormi.ai has a wide range of use cases. It is perfect for artists and designers looking for an AI-based tool to enhance their projects. It can also be used by businesses seeking captivating images for their marketing materials or social media presence. Stormi.ai's art generation capabilities make it suitable for various industries, including animation, gaming, and advertising. Its attribution requirements ensure proper recognition for the generated artwork.
Despite its advantages, Stormi.ai does have some limitations. It may not always deliver the specific image desired, and the number of image downloads per month may be limited depending on the pricing plan. However, overall, Stormi.ai provides a creative and convenient solution for generating stunning, AI-powered images.