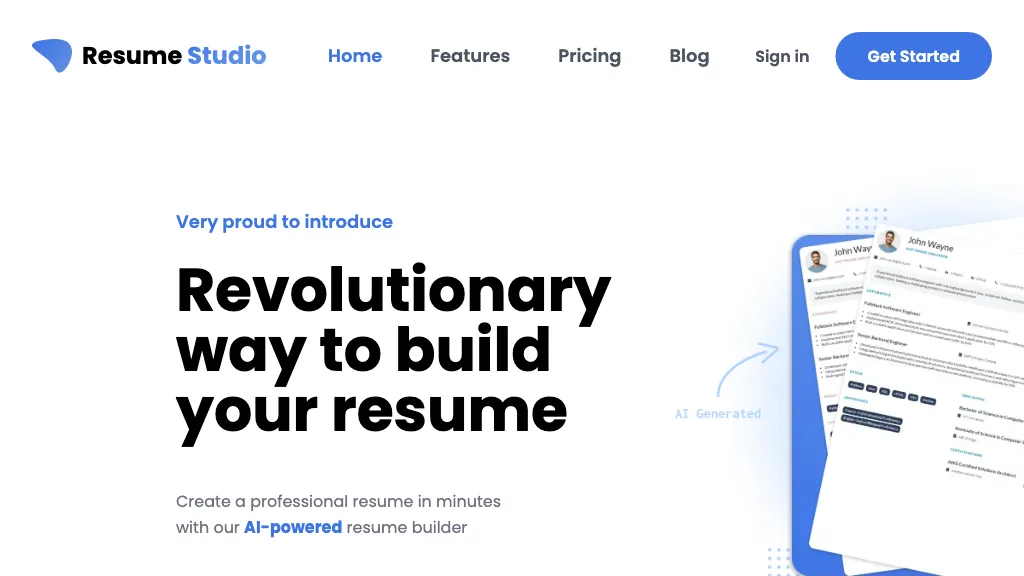 What is Resume Studio, pros and cons, use cases
Resume Studio is a professional resume writing service that aims to help individuals create effective resumes and achieve their career goals. With its team of expert resume writers and career coaches, Resume Studio offers a range of services to assist individuals in their job search and career development.
The main service offered by Resume Studio is professional resume writing. Whether you're a recent graduate or an experienced professional, Resume Studio can help you craft a resume that showcases your skills and qualifications in the best possible way. The resumes created by Resume Studio are designed to be eye-catching and impactful, helping you stand out in a competitive job market.
In addition to resume writing, Resume Studio also offers career coaching and transition support. Their career coaches provide guidance and assistance in identifying career goals, developing career strategies, and navigating career transitions. This can be particularly beneficial for individuals who are looking to make a career change or those who are unsure of their next steps.
One potential drawback of Resume Studio is that their services come at a cost. However, many individuals find the investment worthwhile due to the expertise and personalized support they receive. Another consideration is that Resume Studio's services may be more beneficial for individuals in certain industries or at particular career stages.
Overall, Resume Studio is a valuable resource for anyone looking to create a professional resume, enhance their job search strategies, or receive career coaching and support. With their expertise and commitment to customer satisfaction, Resume Studio can help individuals achieve their career aspirations.