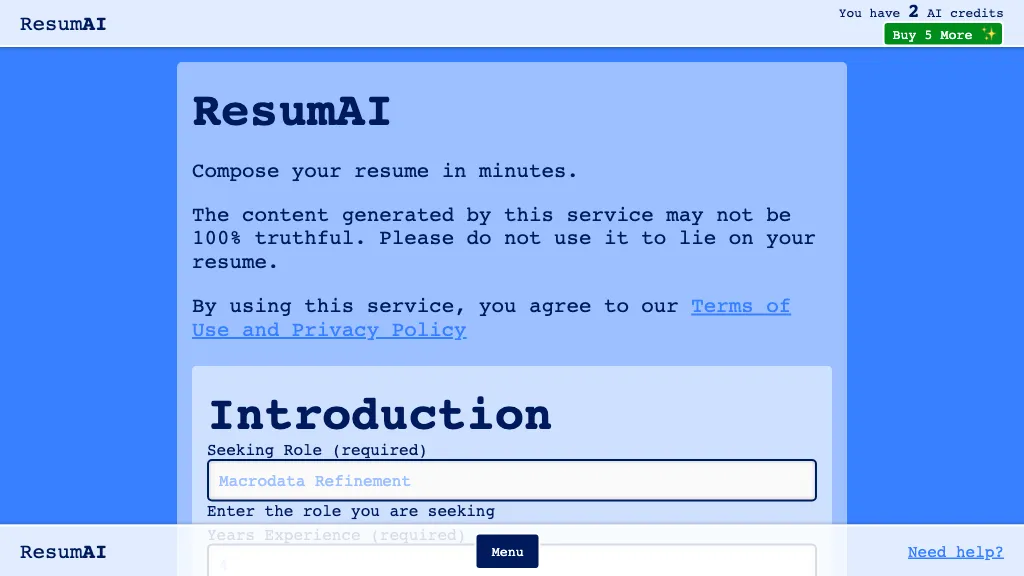 What is ResumAI, pros and cons, use cases
ResumAI is an AI-powered resume builder tool designed specifically for job seekers. With a variety of features and customization options, ResumAI aims to help individuals create professional and personalized resumes to increase their chances of landing their dream job.
One of the standout features of ResumAI is its AI-powered resume builder. This technology allows users to input their job titles and relevant information, and ResumAI generates a batch of resume bullets that can be easily incorporated into their resume. This not only saves time but also ensures that the resume includes impactful and hirable content.
Another advantage of ResumAI is its user-friendly interface. The resume creation process is simple and intuitive, allowing users to create their resumes in a matter of minutes. Once completed, the resume can be downloaded as a PDF for easy sharing with employers and recruiters.
However, like any tool, ResumAI has its pros and cons. On one hand, the AI-powered resume builder provides a quick and effective way to create professional-looking resumes. On the other hand, some users may find the customization options limited compared to other resume builders.
Overall, ResumAI is a powerful tool for job seekers looking to improve their job application success rates. By harnessing the power of artificial intelligence, ResumAI enables individuals to create tailored resumes that highlight their skills and experience, increasing their chances of getting noticed in the highly competitive job market.