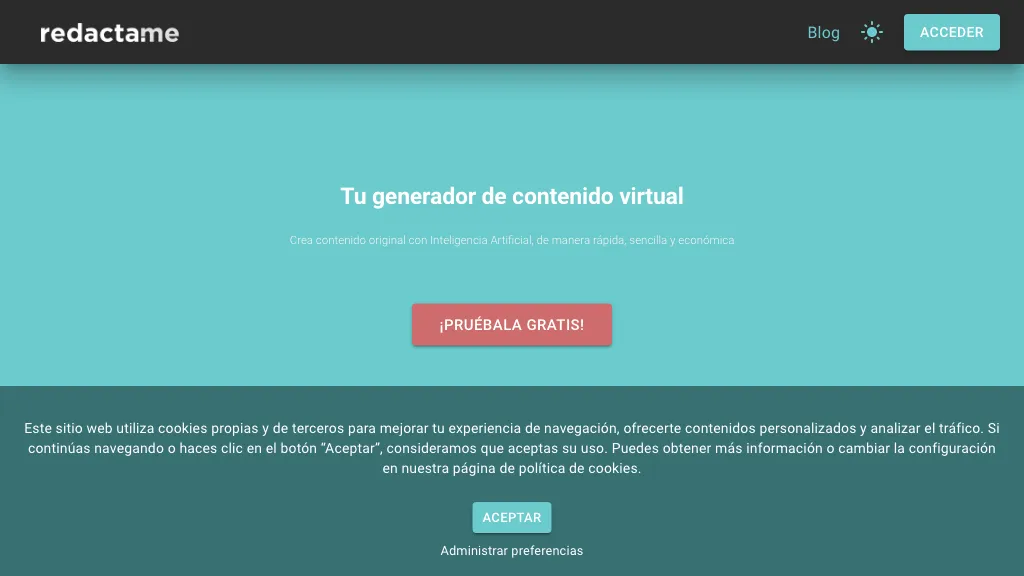 What is Redacta.me, pros and cons, use cases
Redacta.me is an advanced AI-powered content creation platform that revolutionizes Spanish content creation. This innovative tool is designed to assist content creators in effortlessly generating high-quality and engaging content in the Spanish language.
One of the main advantages of Redacta.me is its AI-powered capabilities, which allow users to seamlessly write blog content, product descriptions, social media ads, emails, and more. Its compact content creation platform offers a wide range of customizable templates and an array of content types. This makes it a valuable tool for content marketing agencies, content creators, and content marketers.
The platform is packed with features that enhance productivity and creativity. With Redacta.me, writers can easily generate fresh, SEO-optimized content that is ready to be published. Its embedded code effectively improves content operations, making it ideal for content planning and content style consistency.
However, it is important to note that Redacta.me is specifically designed for Spanish content creation, which may limit its appeal for those seeking content creation in other languages. Additionally, while it offers a one-time purchase option, pricing details can be unclear without a clear breakdown.
In summary, Redacta.me is the ultimate content creation assistant for Spanish content creators. With its advanced AI-powered technology, this platform enables users to generate high-quality and engaging content with ease, making it a must-have tool in the Spanish content creation space.