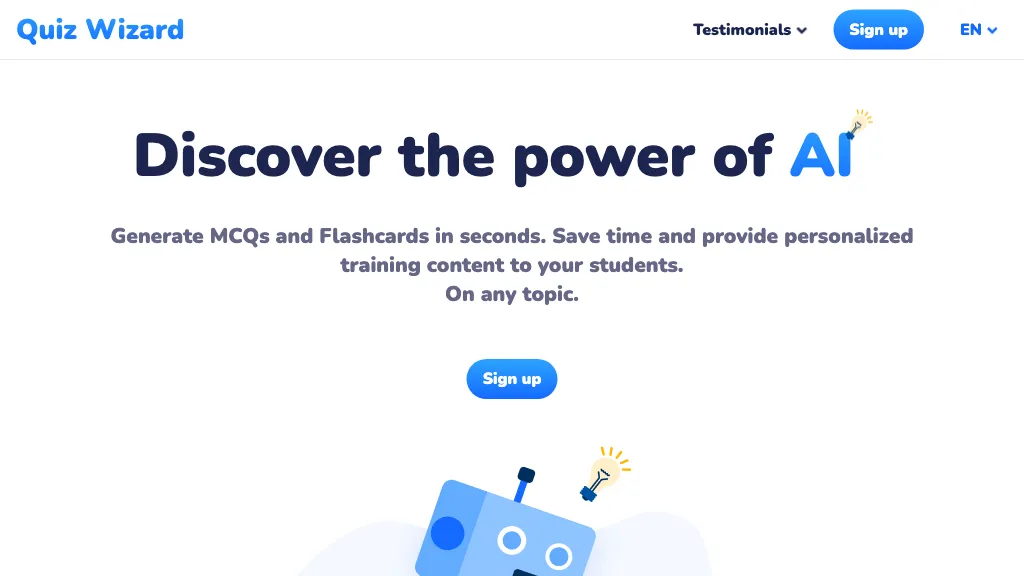 What is Quiz Wizard, pros and cons, use cases
Quiz Wizard is an online platform that allows users to create and customize quizzes for various purposes. It provides a user-friendly interface with a wide range of question types and options to fine-tune questions according to specific requirements.
One of the biggest advantages of Quiz Wizard is its extensive question types, including multiple-choice, creative, field, and original questions, among others. This allows for diverse and engaging quizzes that cater to different learning styles.
Additionally, Quiz Wizard offers a range of unique features and functionalities. Users can create custom quizzes for specific topics or themes, such as a Christmas-themed "HP" quiz or a credit union schools quiz. The platform also provides powerful player insights, including quiz completion rates and detailed analysis tools. Furthermore, Quiz Wizard allows for the creation of avatars for players, making the quiz experience more personalized and interactive.
However, Quiz Wizard does have some drawbacks. It may not be suitable for large audiences as it has a limited player capacity. Additionally, while it offers powerful analysis tools, it may lack some advanced functionality desired by teachers or professionals.
Despite these limitations, Quiz Wizard is a must-have tool for teachers and educators. It can be used to create batches of quizzes for lessons and engage students in a fun and interactive way. It also serves as a platform for prospective students to test their knowledge and learn through gamified content. Overall, Quiz Wizard brings learning content to life and enhances user understanding through insightful feedback.