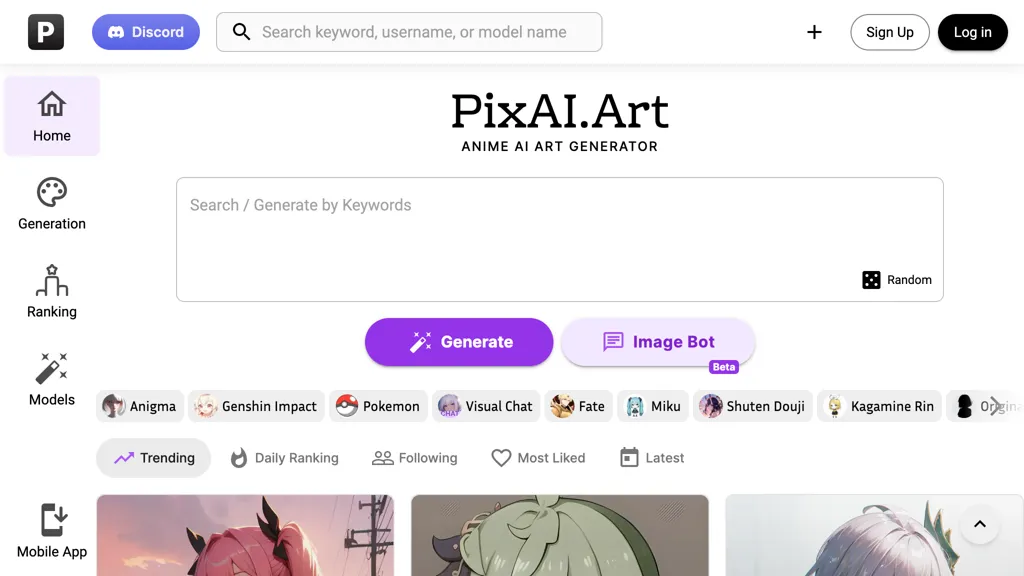 What is PixAI.ART, pros and cons, use cases
PixAI.ART is an advanced AI art generator that allows users to create stunning anime-style or realistic-style artwork. With its sophisticated algorithms, PixAI.ART offers a wide range of functionalities for artists, anime enthusiasts, and creative individuals.
One of the main highlights of PixAI.ART is its ability to generate original anime characters. Users can easily create their own unique anime characters, complete with customizable features, expressions, and poses. This opens up limitless possibilities for artists and allows them to bring their artistic visions to life.
Additionally, PixAI.ART offers a chat character generator, which is perfect for Discord or visual chat applications. Users can conveniently generate animated characters to enhance their conversations and interactions, making their digital interactions more engaging and visually appealing.
Pros of PixAI.ART include its powerful AI engine, which ensures high-quality art pieces, and its vibrant community of artists. The platform provides a supportive environment where users can interact with fellow artists, exchange creative ideas, and collaborate on projects.
However, one potential con of PixAI.ART is its reliance on default models. While these models offer a starting point for character generation, some users may desire more customized options. Nonetheless, PixAI.ART continues to update and expand its character engine, aiming to cater to the diverse needs of its users.
Overall, PixAI.ART is an excellent tool for creating original anime characters and enhancing digital conversations. Whether you are a professional artist looking for character generation models or an avid anime fan wanting to express your creativity, PixAI.ART provides a user-friendly platform to bring your artistic dreams to life.