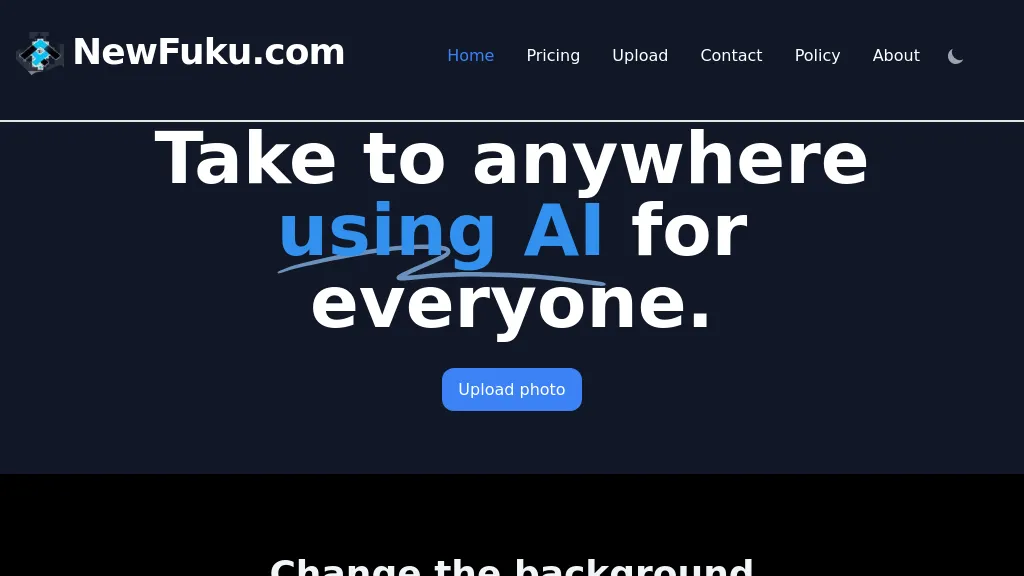 What is NewFuku, pros and cons, use cases
NewFuku is an innovative AI-powered photo editing tool that caters specifically to the needs of online retailers and fashion enthusiasts. With its advanced features and artificial intelligence technology, NewFuku allows users to effortlessly change backgrounds, enhance product photos, and improve the overall quality of online retail images.
One of the key benefits of using NewFuku is the ability to easily swap backgrounds. Whether you want to remove unwanted elements from an image or add a captivating background to enhance its visual appeal, NewFuku's powerful AI algorithm ensures a seamless and professional-looking result.
Another noteworthy feature of NewFuku is its capacity to enhance product photos. By utilizing its advanced image editing tools, users can perfect their product images, making them more visually appealing and attention-grabbing for potential customers.
Additionally, NewFuku is a valuable asset for fashion enthusiasts who want to create stunning graphics. With its creative design options and the ability to manipulate images with precision, users can come up with captivating visuals for social media posts or professional projects.
While NewFuku is certainly an impressive tool, it's important to consider a few cons. Some users may find the range of advanced features limited, especially when compared to other more comprehensive online photo editing tools. Additionally, the image resolution quality may not meet the expectations of every user, although it generally provides high-quality results.
In conclusion, NewFuku is an AI-powered photo editing tool that offers a range of benefits for online retailers, fashion enthusiasts, and those looking to enhance their personal photos. With the ability to easily change backgrounds, enhance product photos, and create stunning graphics, NewFuku is definitely worth exploring for anyone in need of an efficient and easy-to-use photo editing solution.