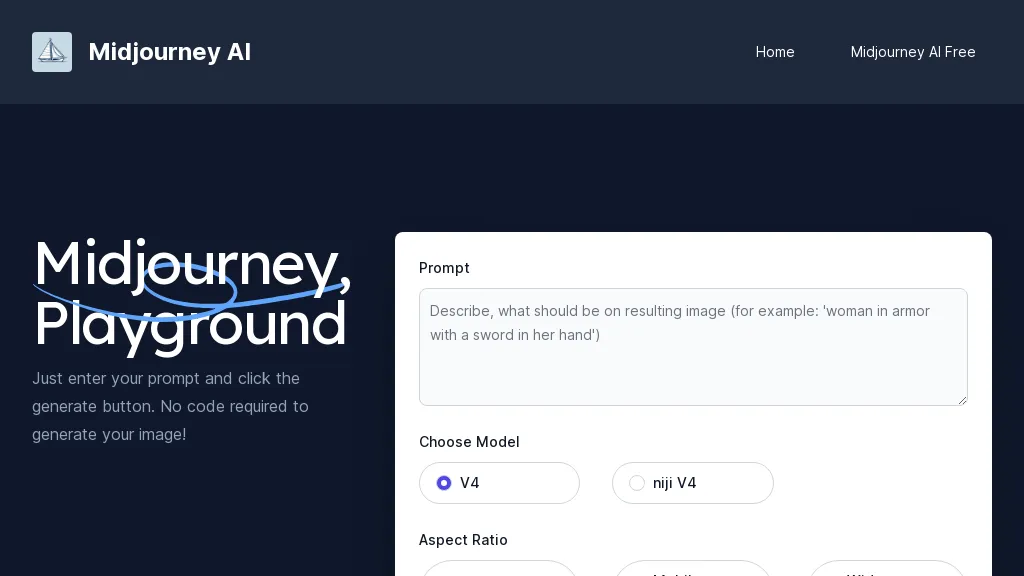 What is Midjourney AI, pros and cons, use cases
Midjourney AI is an innovative generative AI tool that brings the power of artificial intelligence to the world of art creation. With Midjourney AI, users can effortlessly generate stunning AI artwork with just a few clicks.
One of the biggest advantages of Midjourney AI is its ability to produce highly realistic and visually appealing images. Whether you're looking to create hyperrealistic portraits or breathtaking landscapes, Midjourney AI can generate art that rivals the work of human artists.
However, like any AI tool, Midjourney AI has its limitations. While it can generate amazing images, it lacks the creativity and emotional depth that human artists bring to their work. Additionally, achieving a specific artistic style or concept may require some experimentation and fine-tuning.
Midjourney AI has a wide range of use cases. Artists can use it as a source of inspiration, using the AI-generated images as a starting point for their own creative process. It can also be used by designers and illustrators to quickly generate high-quality visuals for their projects. Moreover, it can be utilized in various industries such as advertising, gaming, and film production to generate captivating visuals that engage and captivate audiences.
In conclusion, Midjourney AI is a remarkable generative AI tool that empowers users to create stunning AI artwork. Despite its limitations, it offers a versatile and efficient way to generate visually striking images, making it a valuable tool for artists, designers, and creators across various industries.