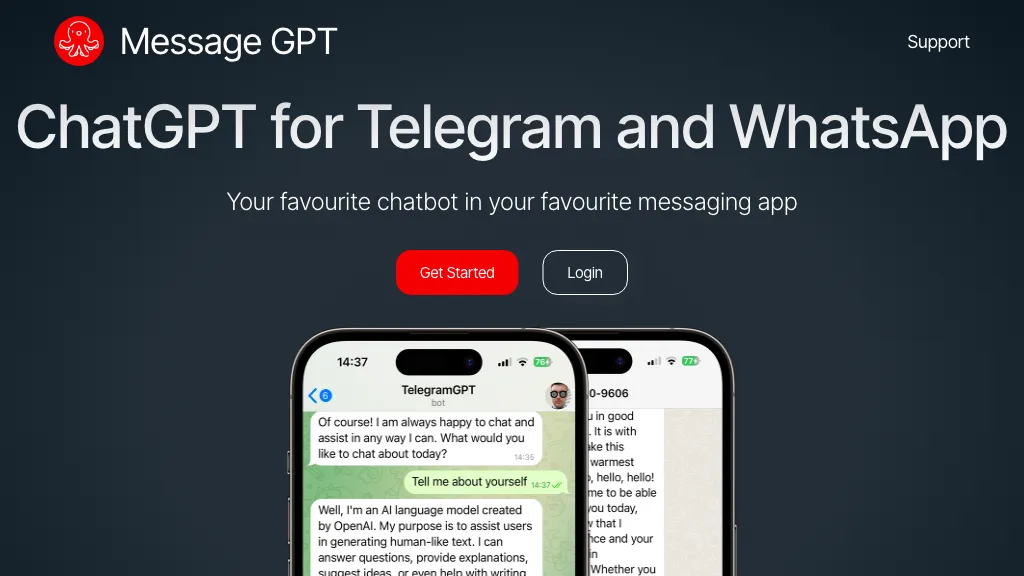 What is MessageGPT, pros and cons, use cases
MessageGPT is an AI-powered assistant designed to help users generate quick and accurate answers through a series of messages. It builds upon previous language models like GPT-3 and adds the ability to read and generate user messages. By fine-tuning on a dataset of messages, it aims to improve its performance in understanding and responding to user queries.
One of the main advantages of MessageGPT is its flexibility in handling multi-turn conversations. It can provide assistance in a wide range of use cases, such as customer support, content generation, brainstorming ideas, and more. With its ability to incorporate context from previous messages, it excels in engaging in detailed and nuanced discussions.
However, MessageGPT also has its limitations. It may sometimes produce incomplete outputs and struggle with providing accurate answers, especially for complex questions. It has token limits, and longer conversations might require truncation. Users are advised to set content filters and use the 'messages' parameter effectively to guide the model's responses.
Despite its drawbacks, MessageGPT serves as a powerful tool for various applications. It inherits the helpful assistant qualities from previous models while providing a more interactive conversational experience. Its potential lies in assisting users in obtaining valuable information and engaging in casual conversations, making it an ideal companion in a range of scenarios.