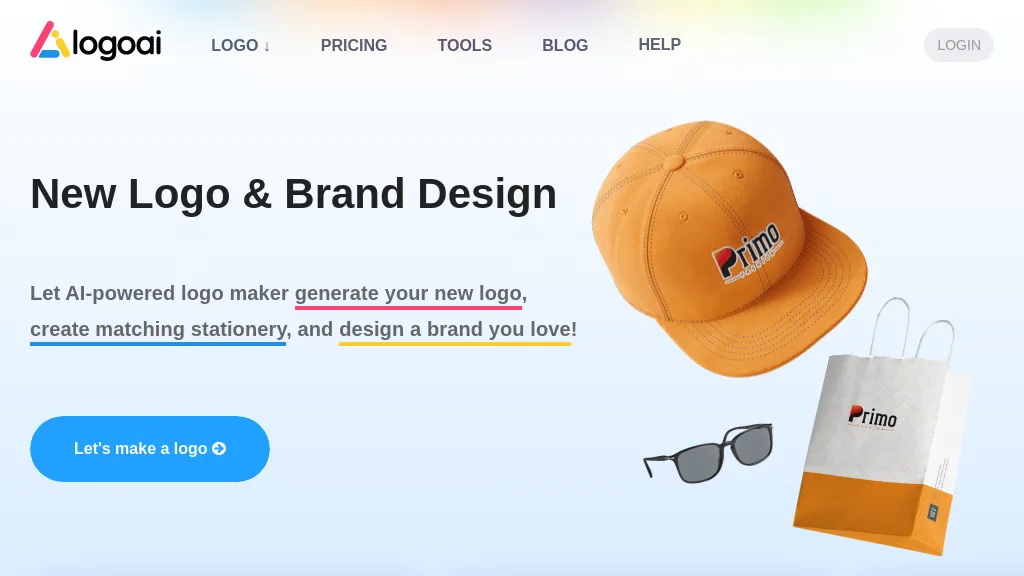 What is LogoAI, pros and cons, use cases
LogoAI is an innovative AI-powered logo maker and design automation platform that offers a range of features and benefits for businesses looking to create professional logos and design matching identities. With LogoAI, users can easily design visually pleasing logos and branding materials without the need for extensive design knowledge or the expense of hiring a professional designer.
One of the main advantages of using LogoAI is its automation capabilities. The platform's AI-powered design engine provides users with a wide range of design options and templates to choose from, ensuring consistent visuals across different mediums such as social media platforms, business cards, and stationery designs. This not only saves time but also helps businesses maintain a cohesive and professional-looking brand identity.
Another key benefit of LogoAI is its affordability. Compared to expensive design services or hiring graphic design freelancers, LogoAI offers pricing plans that cater to different budgets, making it accessible to small business owners and startups. Additionally, LogoAI's user-friendly design editor allows users with no previous design experience to easily customize and personalize their designs.
While LogoAI offers many advantages, it is important to note a potential drawback. As an online tool, it may not provide the same level of customization and individualized attention as working with a professional designer. However, for businesses looking for a quick and cost-effective solution, LogoAI offers a comprehensive design package with hundreds of designs and design tools to choose from.
LogoAI's services are beneficial for a wide range of businesses, including startups, small businesses, and even established companies looking to rebrand or update their visual identities. Whether it's designing a new logo or matching stationery, LogoAI's dynamic content editing and extensive design options ensure beautiful and professional designs for all.