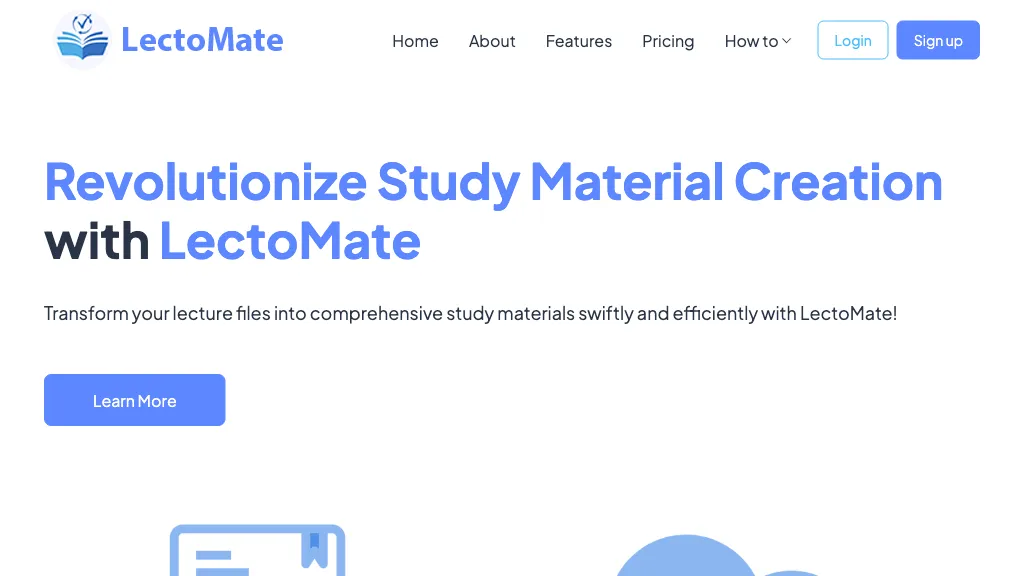 What is LectoMate, pros and cons, use cases
LectoMate is an advanced AI-driven study companion designed to enhance the learning experience of students. With its intuitive design and comprehensive study materials, LectoMate provides personalized lesson plans that cater to each student's specific needs.
One of the key features of LectoMate is its AI-powered lecture extraction and summarization tool. This allows students to easily access and understand the key concepts and linguistic concepts discussed in class. Additionally, lecture files are transformed into easily digestible notes in PDF format, enabling students to review and reinforce their understanding through lecture.
Another standout feature of LectoMate is its AI-generated flashcards that aid in efficient learning. These flashcards cover important terms, equations, and chemical formulas, ensuring that students have a thorough grasp of the subject matter. The personalized tutoring feature provides targeted improvement by identifying and addressing gaps in understanding, thereby facilitating critical skill development.
LectoMate also offers progress tracking and instant feedback, allowing students to monitor their performance and make necessary adjustments to their learning strategies. Its intuitive design makes the learning journey interactive and enjoyable, while its bite-sized learning plans cater to different learning styles and preferences.
Overall, LectoMate is an innovative tool that simplifies the learning process, enabling students to optimize their educational journey. While it offers various benefits such as comprehensive study materials and personalized lesson plans, it is important to note that LectoMate's effectiveness may vary depending on individual learning styles and preferences.
Use cases for LectoMate include college admissions preparation, curriculum planning, and personalized interview preparation. It can also serve as a valuable companion for educators, providing them with classroom resources and quiz questions to facilitate the learning process.