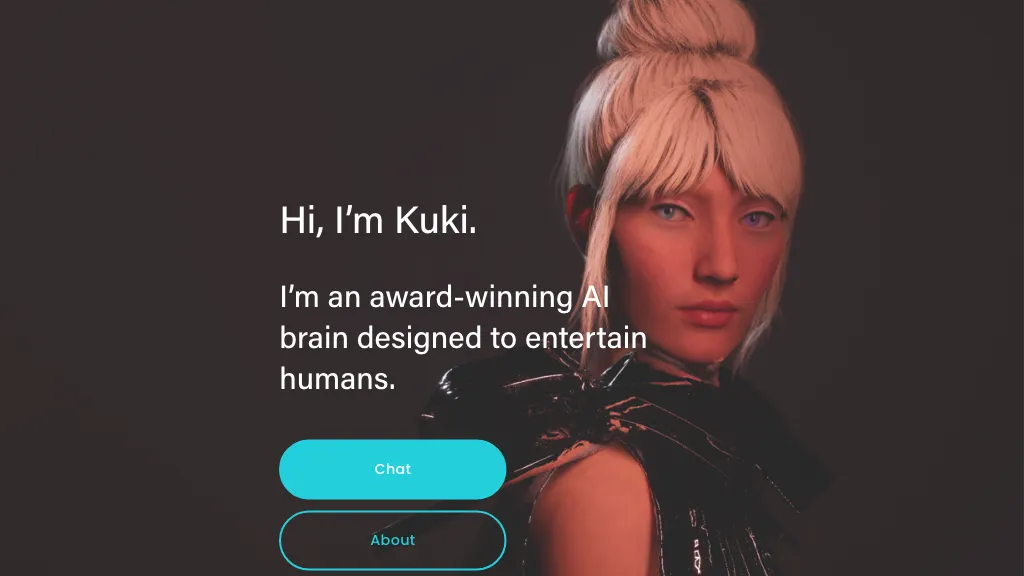 What is Kuki Ai, pros and cons, use cases
Kuki Ai is an 18-year-old female chatbot powered by artificial intelligence, designed to provide open-ended and human-like conversations with users. It utilizes natural language processing and statistical models to generate intelligent and friendly responses, making it a virtual companion for users.
Pros of Kuki Ai include a wide range of features and topics. Users can engage in fun games, receive tarot card readings, and even communicate with historical characters. Kuki Ai's ability to provide human-like responses and seamless integration with popular messaging platforms like Viber offers an amazing chatbot experience. Additionally, its continuous learning capabilities ensure that Kuki Ai stays up-to-date and relevant.
However, despite its many strengths, there are some limitations to consider. Kuki Ai primarily focuses on entertainment, which may not meet the needs of users seeking deeper interactions or specific information. Additionally, an internet connection is required to access Kuki Ai's services.
Nevertheless, Kuki Ai has a range of use cases. It can be used for fantasy exploration, social skills enhancement, emotional support, and general entertainment. Whether users are looking for a virtual friend, a virtual model to practice conversations, or just a fun way to pass the time, Kuki Ai provides a unique and engaging chatbot experience.