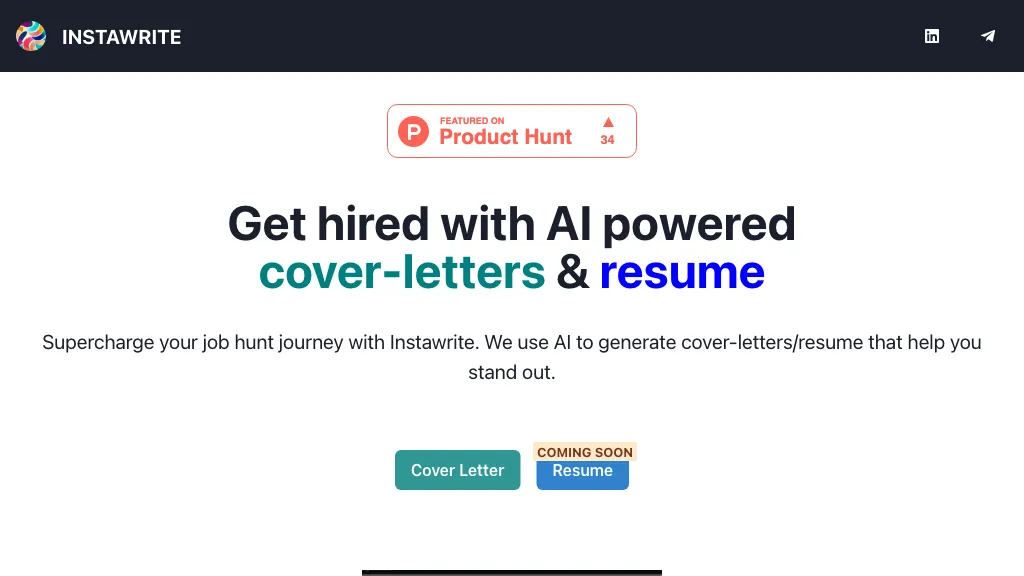 What is Instawrite, pros and cons, use cases
Instawrite is an innovative platform that revolutionizes the way job seekers create powerful cover letters and resumes. Using advanced AI technology, Instawrite offers personalized and attention-grabbing content optimized for both relevance and SEO.
One of the main advantages of Instawrite is its ability to save job seekers valuable time. With just a few simple inputs, users can generate professional cover letters and resumes in a matter of minutes, eliminating the need to spend hours crafting these documents from scratch. Moreover, Instawrite offers a content rewriting feature that allows users to create multiple variations of their content, ensuring that they stand out from other candidates in a highly competitive job market.
Instawrite is not limited to just cover letter and resume creation. It also provides features such as editing tools, health assessment analysis, and even an interface for job seekers to explore industry-specific keywords and boost their chances of success in the application process.
However, like all tools, there are a few drawbacks to consider. Instawrite's AI-generated content may lack the human touch and personalization that some employers value. Additionally, while Instawrite offers a wide range of templates and customizable options, some users may have specific feature requests that are not yet available.
Overall, Instawrite is a game-changer for job seekers who want to save time, create outstanding application documents, and increase their chances of landing their dream job. With its user-friendly interface and AI-powered capabilities, Instawrite is the go-to tool for those seeking custom, high-quality cover letters and resumes.