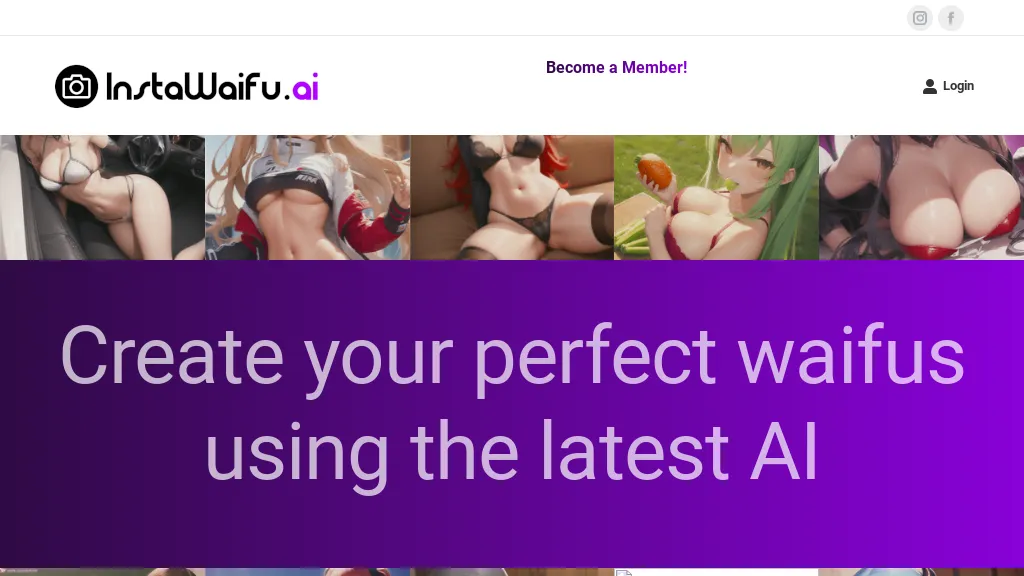 What is instawaifu.ai, pros and cons, use cases
Instawaifu.ai is an innovative platform that allows users to create customized waifus using advanced artificial intelligence technology. With a wide range of features and options, this AI-powered tool brings fantasies to life and expands artistic horizons.
One of the key advantages of instawaifu.ai is its ability to generate high-quality, personalized waifus based on individual preferences. Users can select from various base styles and art styles, resulting in a vast range of possibilities for character illustrations. The platform also offers unlimited storage for these creations, allowing users to build up their own permanent gallery of waifus.
However, it is important to note that instawaifu.ai has a medium priority queue for generating waifus, so users may experience a wait time for their creations. Additionally, some users have reported that the quality of the generated waifus is in the medium range, which may not meet the expectations of those seeking extremely high-quality images.
Despite these limitations, instawaifu.ai offers a variety of use cases for both otaku enthusiasts and artists. It serves as a creative assistant for those looking to bring their waifu visions to life, while also providing a platform for artists to showcase and sell their waifu art. The AI software store even offers mid-range purchases, and users can take advantage of discount codes to enhance their waifu creation experience.
In conclusion, instawaifu.ai is a valuable tool for creating customized waifus, providing both individuals and artists with a seamless waifu creation experience and a platform to explore their creative cravings.