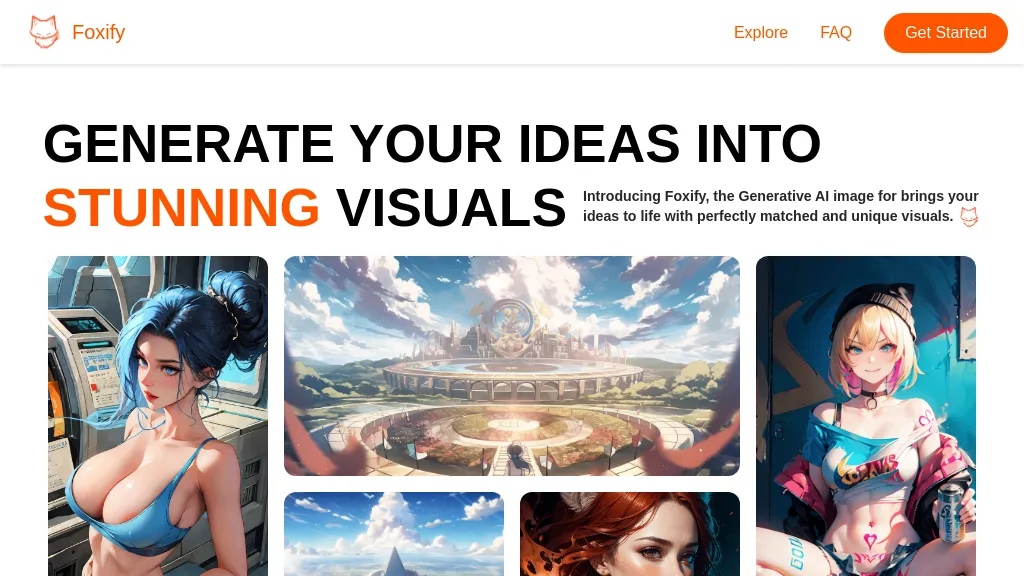 What is Foxify.Art, pros and cons, use cases
Foxify.Art is a powerful online platform that allows users to unleash their creativity by generating a wide range of artistic images using artificial intelligence. With its free-to-use online AI image creator, users can bring their ideas to life and create stunning images for various purposes.
One of the key features of Foxify.Art is its wide range of artistic images. From anime-style to realistic images, users can find an extensive collection of visually stunning AI-generated artwork to choose from. The platform also offers categories to easily navigate through different styles and themes.
Another standout feature is the collaborative AI-powered image creation. Users can collaborate with AI to customize and modify the images according to their preferences. This not only provides a faster image creation process but also ensures that the final output aligns with their creative vision.
Foxify.Art boasts an intuitive user interface, making it easy for users to navigate and explore the platform. Furthermore, the impressive image generation speed allows for quick results, saving precious time for users.
While Foxify.Art offers a range of pros, it is important to mention some limitations. As the platform relies on artificial intelligence, it might not fully meet the requirements of users who are looking for highly specific and customized image creation. Additionally, the quality of the generated images may vary, and not all images may be suitable for professional or commercial use.
Overall, Foxify.Art presents a valuable tool for both individuals and businesses looking to transform their ideas into visually captivating images. Whether it's for social media posts, stock images, or customized artwork, Foxify.Art offers a user-friendly platform to explore and create compelling AI-generated art.