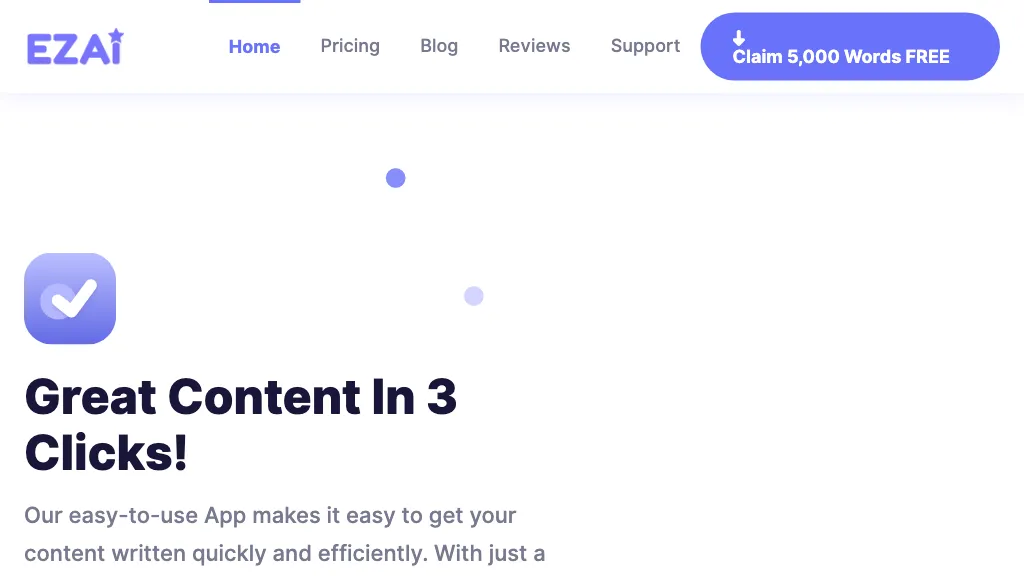 What is EZAi AI, pros and cons, use cases
EZAi AI is an innovative content creation app that empowers users to generate engaging and high-quality content for various platforms, including social media, blogs, and product descriptions. With its sophisticated no-code platform, EZAi AI simplifies the content creation process, making it accessible to everyone, from business owners to content creators.
One of the major advantages of EZAi AI is its easy-to-use interface, which allows even beginners to navigate the platform seamlessly. It offers 30 templates for generating content, providing a variety of options to suit different needs. Whether you need social media posts, blog articles, or video scripts, EZAi AI has got you covered.
One standout feature of EZAi AI is its product description tool. It enables businesses to create captivating content that entices customers and boosts sales. Additionally, the video script writer feature helps users craft compelling scripts for their promotional videos.
EZAi AI also offers a blog post idea generator, which helps overcome writer's block by providing a list of articles that users can write about. This ensures that users always have fresh ideas to keep their blogs engaging and informative.
Another great aspect of EZAi AI is its free trial option, allowing users to explore its capabilities before committing. Moreover, the app guarantees original, plagiarism-free content, giving users peace of mind in terms of quality and authenticity.
In conclusion, EZAi AI is a remarkable AI-powered content generator that streamlines the content creation process. With its user-friendly interface, versatile templates, and unique features like product description tools and blog post idea generator, EZAi AI is a valuable tool for businesses and content creators alike.