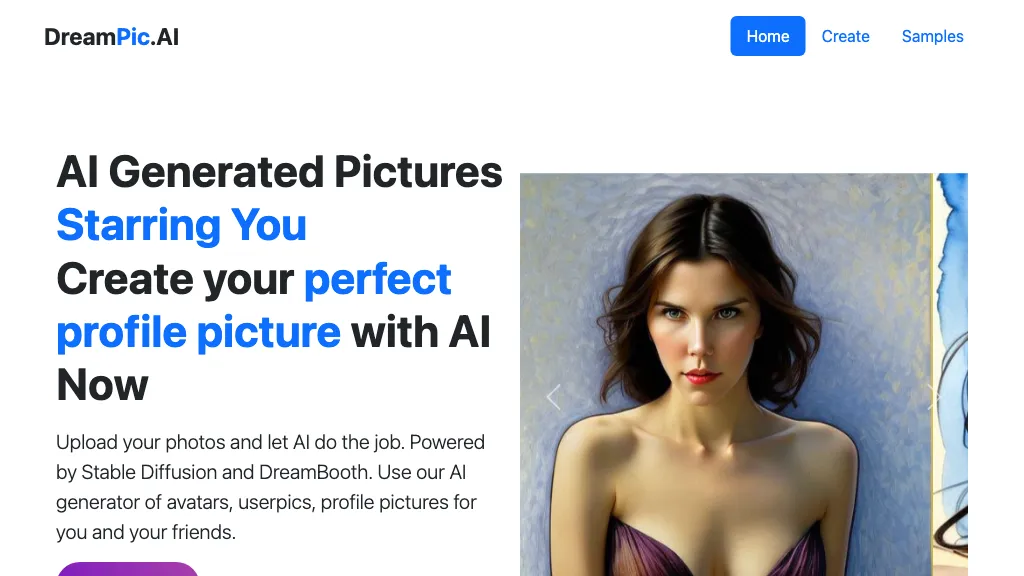 What is DreamPic.AI, pros and cons, use cases
DreamPic.AI is a revolutionary platform powered by cutting-edge AI technology that allows users to generate personalized images with ease. With DreamPic.AI, users can create a variety of stunning and high-quality images, including personalized avatars, professional headshots, and eye-catching social media profile pictures.
One of the standout features of DreamPic.AI is its advanced image generation technology, which utilizes neural networks to produce realistic and custom styles. This means that users can choose from a range of predefined styles or create their own unique style to suit their individual preferences. The platform's AI-powered image generator ensures that each image is of the highest quality, making it ideal for professional use or to simply enhance one's online presence.
DreamPic.AI offers a simple and user-friendly interface, making the image creation process quick and hassle-free. However, it should be noted that the platform has a limitation when it comes to the number of photos that can be uploaded, typically ranging from 10-30 photos per user. Additionally, there is a one-time fee associated with accessing the platform's advanced features.
Despite these drawbacks, DreamPic.AI remains a valuable tool for those seeking personalized and high-resolution images. Its advanced AI technology, combined with its easy-to-use platform, makes it a go-to choice for individuals and businesses looking to enhance their visual branding and online presence.