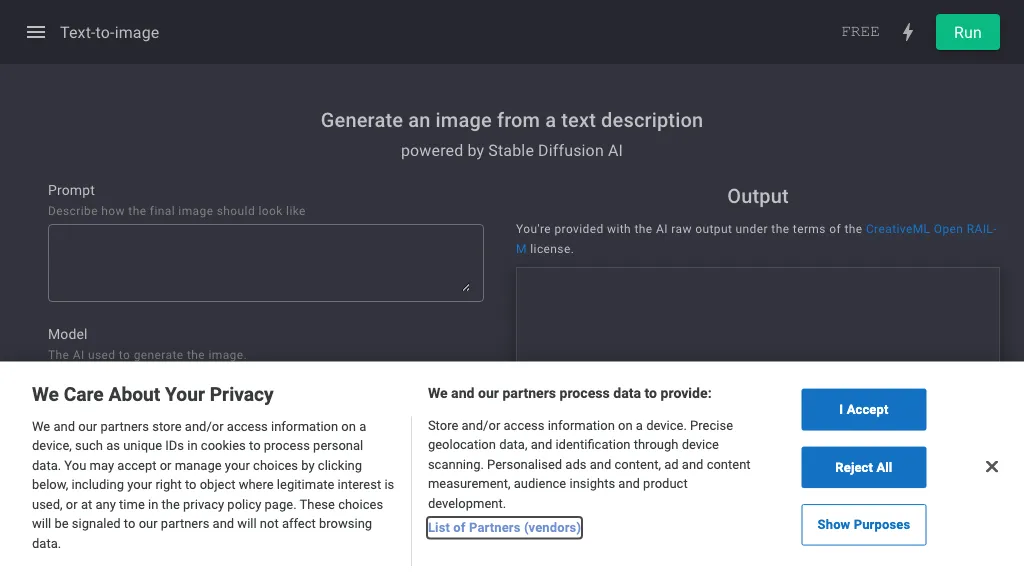 What is Dezgo, pros and cons, use cases
Dezgo is an innovative platform equipped with a highly customizable AI tool that provides users with a wide range of high-quality images for various purposes. One of its standout features is its ability to generate stunning visuals, offering a vast selection of AI models to suit different needs.
The customizable AI tool allows users to input specific prompts or textual descriptions to generate images from scratch, making it ideal for content creators, graphic designers, and marketing experts looking for unique and original visuals. Additionally, the high image quality ensures that the generated images are photorealistic and visually appealing.
Despite its many advantages, Dezgo does come with some potential drawbacks. While it offers advanced features, some may require further development to reach their full potential. Additionally, there could be some distortion in the generated images, especially when dealing with complex or intricate visuals.
Dezgo's use cases are extensive, making it a valuable tool for various industries. Graphic designers can utilize the platform to quickly and easily create stunning images for inspiration or use in their projects. Content creators can benefit from the diverse range of AI models to produce high-quality content for online platforms and social media posts. In marketing, Dezgo can be leveraged to create marketing materials, boost marketing campaigns, and generate bulk images efficiently.
Overall, Dezgo is a versatile platform that offers a customizable AI tool, high image quality, and a range of AI models. While it's not without its drawbacks, it remains a valuable resource for those in need of high-quality and visually appealing images for their creative endeavors.