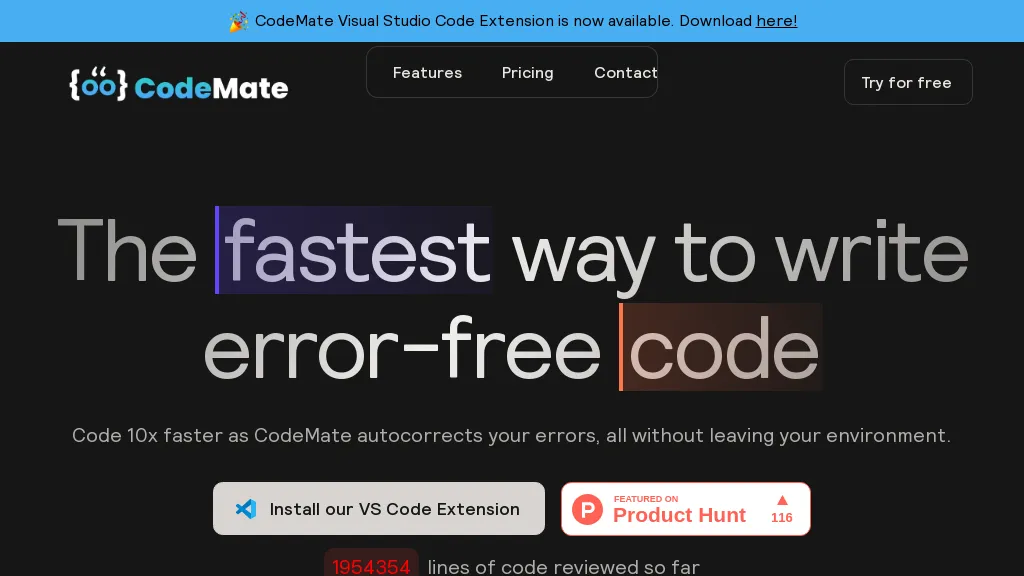 What is CodeMate, pros and cons, use cases
CodeMate is a creative tech agency that specializes in delivering high-quality digital projects. With their experienced developers and focus on code quality, they offer seamless and efficient software development solutions.
One of the key advantages of using CodeMate is their commitment to delivering bug-free and clean code. They have a comprehensive code review process in place, ensuring that the code is production-ready and meets industry-level standards. This not only improves the overall code quality but also reduces the chances of encountering issues later on.
CodeMate also offers detailed reports and auto-correcting code features, enabling developers to identify and fix errors quickly. This leads to a faster development time and enhanced productivity. Additionally, their software development services are budget-friendly, making them an attractive option for businesses looking for swift and efficient development.
However, it is worth mentioning that CodeMate's services are limited to specific locations such as Noida and Bangkok. This might pose as a limitation for businesses located in other regions. Nevertheless, CodeMate provides an excellent option for those looking for a creative tech agency that prioritizes code quality and offers a seamless development journey.