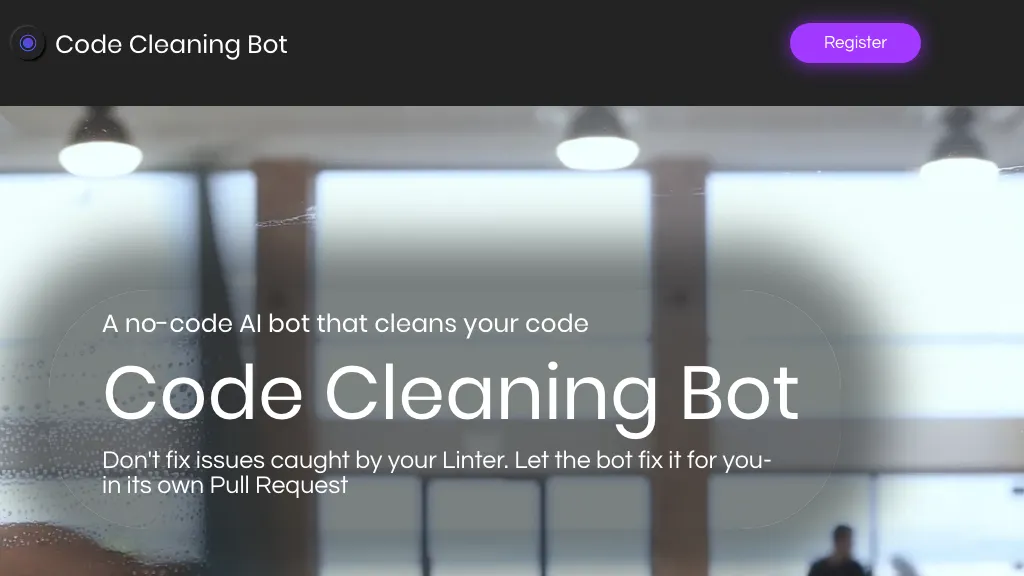 What is Codecleaningbot, pros and cons, use cases
Codecleaningbot is an advanced AI-powered no-code tool designed to automate code cleanup and improve code quality, security, and performance. It eliminates the need for manual code inspection and enables developers to focus on other important tasks.
One of the key features of Codecleaningbot is its ability to automatically detect and fix common code quality issues such as unreachable code, dead code, and performance issues. It also identifies and resolves security issues, ensuring that your code is free from vulnerabilities.
This tool offers a user-friendly interface, making it suitable for developers of all skill levels. It provides code explanations, helping users understand the changes made and learn from them.
The pros of using Codecleaningbot are its ability to save time and effort by automating code cleanup, its ability to improve code security and performance, and its user-friendly interface. It also allows users to set custom project rules, ensuring that the cleanup process aligns with specific requirements.
Codecleaningbot is beneficial for individual developers, software development teams, and organizations looking to enhance their code-quality assurance practices. Whether you are working on a small project or a large-scale enterprise application, Codecleaningbot can help you maintain clean and secure code.
No code tool like Codecleaningbot provides an innovative approach to code cleanup, ensuring that your codebase is optimized without the need for complex manual intervention. Try out Codecleaningbot and experience the benefits of automated code cleanup and improved code quality.