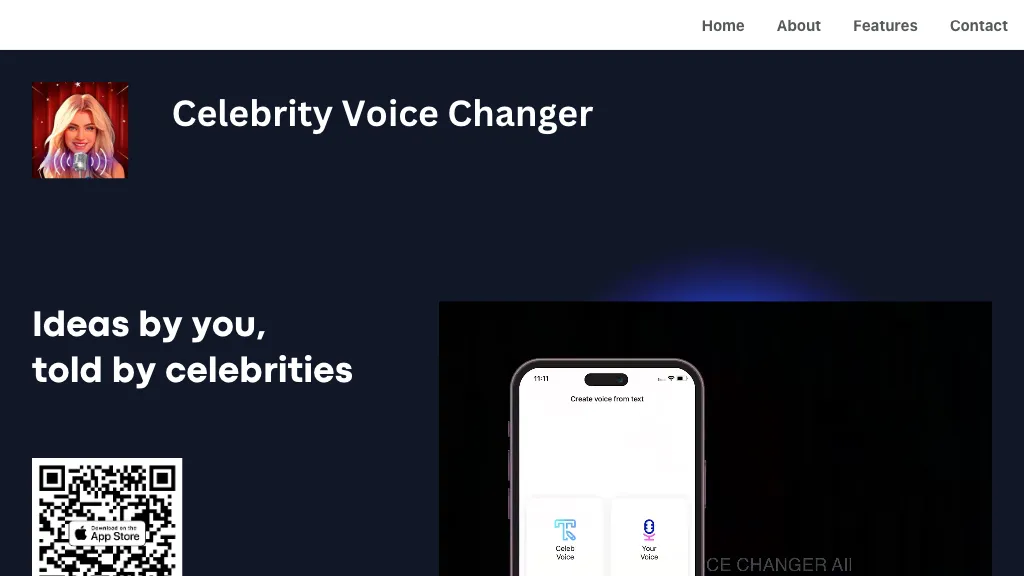 Visit Celebrity Voice Changer AI Website
What is Celebrity Voice Changer AI, pros and cons, use cases
Celebrity Voice Changer AI is a cutting-edge technology that allows users to generate realistic voices of a wide range of famous people. Powered by advanced AI and deep learning technology, this speech tool offers a variety of celebrity voices, providing content creators with endless possibilities.
One of the key advantages of Celebrity Voice Changer AI is its ability to accurately replicate the voices of favorite celebrities, such as Elon Musk or Morgan Freeman. This feature enables users to create funny videos, enhance voice acting performances, or even generate custom voices for specific projects. The tool's wide selection of celebrity voices ensures a perfect match for any desired character or content.
Despite its numerous benefits, there are a few drawbacks to consider. The tool relies heavily on pre-recorded voice samples, limiting the variety of voices available. Additionally, the level of customization might vary depending on the celebrity, as some audio clips may have limited availability.
In conclusion, Celebrity Voice Changer AI offers a unique blend of entertainment and creative possibilities. Its realistic voices and advanced AI technology make it a valuable asset for content creators and individuals looking to add a celebrity touch to their projects. With its wide range of celebrity voices and potential use cases in funny videos, voice acting, and custom voice generation, Celebrity Voice Changer AI has become a popular tool among the content creation community.