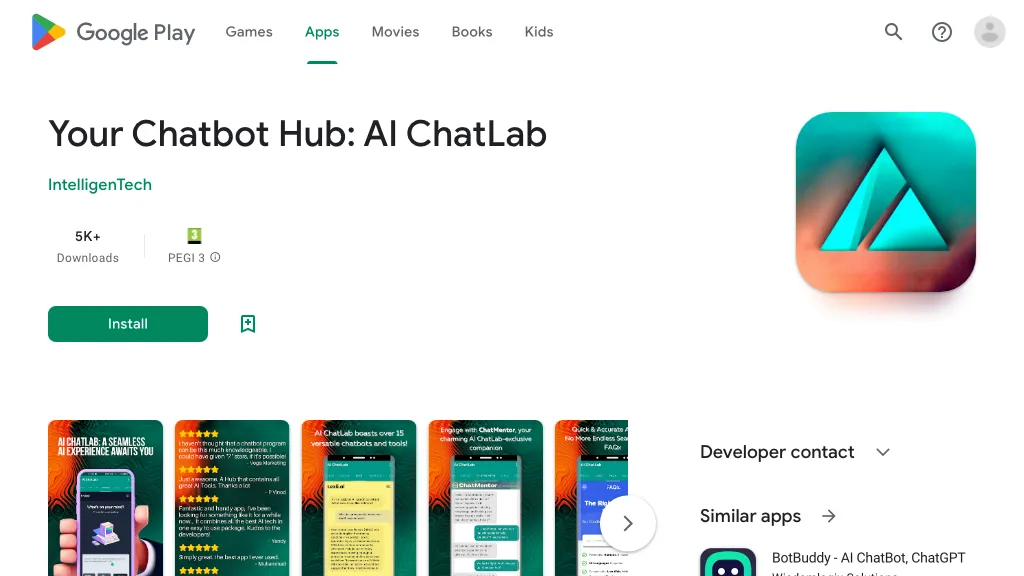 What is AI ChatLab, pros and cons, use cases
AI ChatLab is an all-in-one chatbot platform that utilizes AI-powered conversational technology to provide a range of features and tools for various tasks. It is equipped with a powerful natural language processing model that can accurately generate answers, making it an ideal tool for language translation, writing, and demand answers.
One of the key features of AI ChatLab is its AI-powered "answer engine," which uses the GPT-3 AI-powered answer generator to provide accurate answers to user queries. The chat toolbox also offers a suite of writing and language text generation tools, making it a convenient application for daily and varied tasks.
One of the pros of AI ChatLab is its wide range of features and tools, allowing users access to a comprehensive set of AI-powered solutions for their needs. Its use of natural language processing ensures a smarter journey for users, delivering accurate and meaningful responses.
However, a potential con of AI ChatLab is that it requires users to download the application, which may be an inconvenience for some. Additionally, while AI ChatLab is a powerful tool, it may not be as suitable for more complex coding tasks that require specialized coding tools.
Some potential use cases for AI ChatLab include creating chatbots for customer service or personal use. Its integration with social media platforms can also be leveraged for marketing purposes, offering an ideal solution for businesses to automate customer interactions and provide a subscription-free experience.
Overall, AI ChatLab is an AI-powered chat toolbox that offers a range of features and tools for users with access to a natural language processing model. It is an all-in-one solution for various tasks, making daily work more efficient and effective.