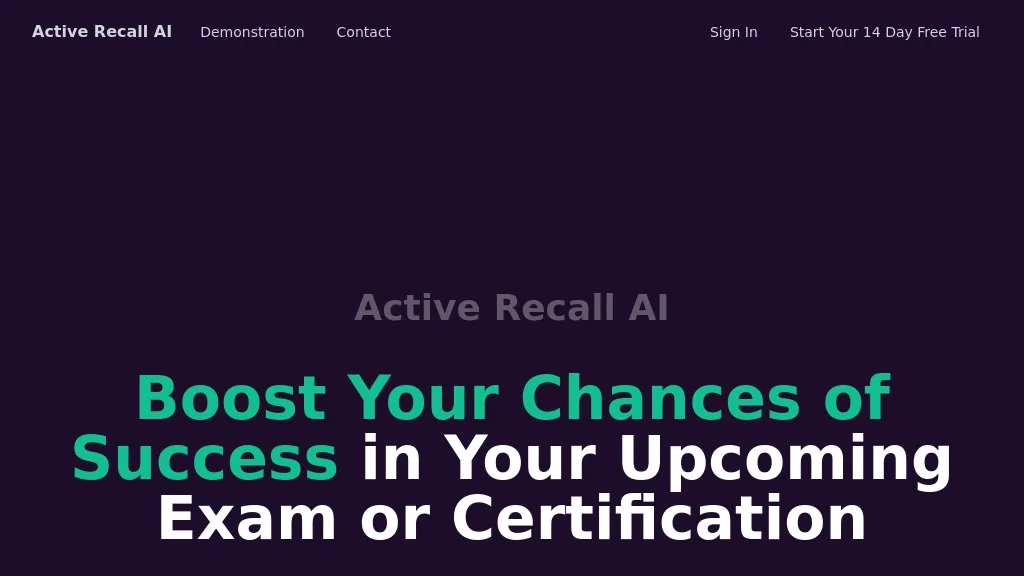 What is Active Recall, pros and cons, use cases
Active recall is a study technique that involves actively retrieving information from memory rather than passively reviewing study material. It is based on the principle that the act of recalling information strengthens neural pathways, facilitating long-term memory retention and improving the transfer of learning to new contexts.
Unlike passive learning techniques, which involve simply rereading notes or textbooks, active recall requires actively engaging with the material through practice tests, concept mapping, or answering questions from memory. This cognitive effort enhances the encoding and consolidation of information, making it more easily accessible for future retrieval.
The main advantage of active recall is its effectiveness in promoting long-term memory retention and superior transfer of learning. By actively retrieving information, learners consolidate their understanding of key concepts and develop more robust neural connections. This facilitates the transfer of knowledge to real-life scenarios and promotes a deeper level of understanding.
However, active recall does pose challenges. It requires more effort and can be initially challenging, especially compared to passive learning techniques. It also requires careful planning and organization to ensure effective use of practice tests and retrieval practice.
Active recall has various practical use cases, particularly in medical schools and other fields that require factual knowledge. Medical students, for example, can benefit from using active recall to test their understanding of key medical concepts and to practice answering exam questions. Additionally, active recall can be employed as an effective study method in any domain to improve learning efficiency and promote long-term retention.
In summary, active recall is an effective study technique that involves actively retrieving information from memory to enhance long-term memory retention and improve the transfer of learning. While it requires more effort and organization, it can greatly improve learning efficiency and deepen understanding in various contexts.