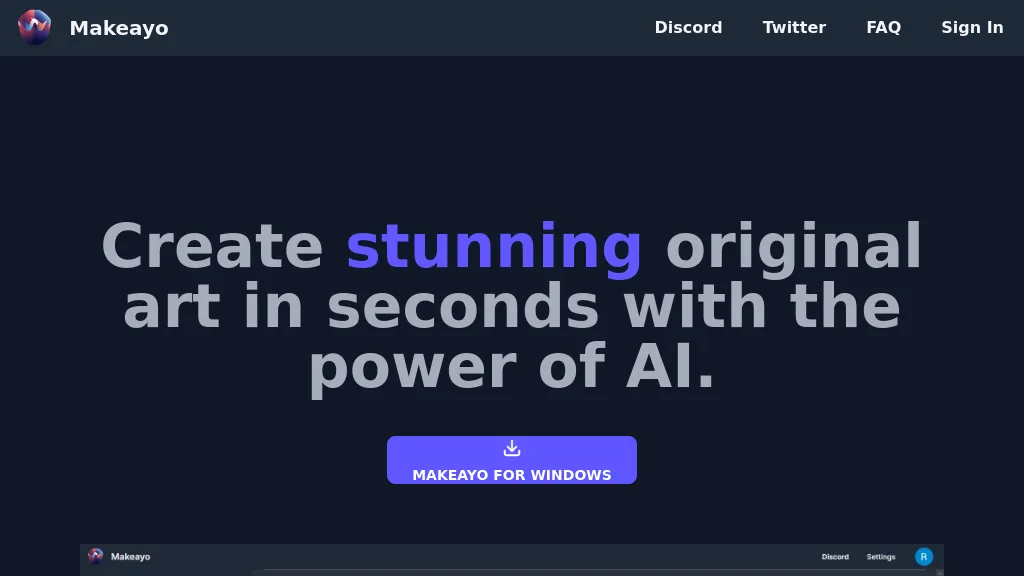 What is Makeayo, pros and cons, use cases
Makeayo is an innovative image generation platform that harnesses the power of AI to produce stunning and captivating artworks. With Makeayo, users can explore a world of artistic possibilities and become a part of a vibrant community of passionate creators.
One of the standout features of Makeayo is its ability to generate high-resolution images with unparalleled image quality. The HD upscaling capability ensures that every detail is preserved, resulting in mesmerizing artwork. Additionally, Makeayo offers unlimited generations, allowing users to refine their generative art creations until they achieve the desired result.
Another impressive feature of Makeayo is its pose matching functionality. By inputting images with specific poses, users can seamlessly match the poses in their artworks, adding a touch of personalization to their creations. The pose matching feature opens up endless artistic outputs, making Makeayo a go-to tool for artists, designers, and anyone looking to create captivating forms of art.
While Makeayo offers an extensive selection of artistic possibilities, it is worth noting that some features may come at an additional cost. However, the user-friendly interface and the passionate community make it a worthwhile investment for those seeking to explore new horizons in the world of art and image generation.
In conclusion, Makeayo is a revolutionary image editing tool that harnesses the power of AI to generate captivating artworks and transform images in innovative ways. With its vibrant community, wide selection of artistic possibilities, and seamless pose matching functionality, Makeayo is a must-have for anyone looking to unleash their creativity.