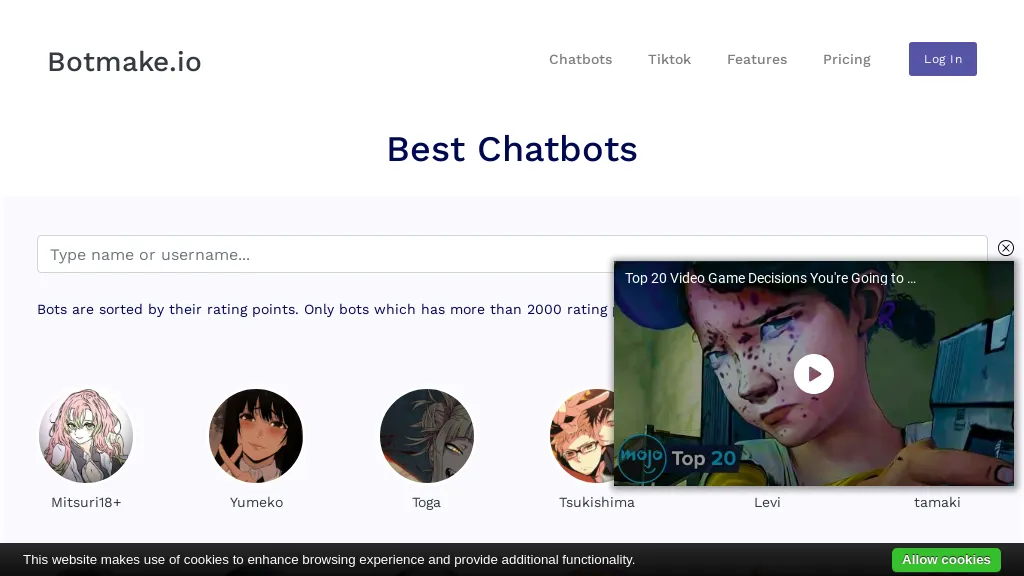 What is Botmake.io, pros and cons, use cases
Botmake.io is a powerful chatbot creation tool designed to bring unparalleled chatbot technology to users with ease. It offers extensive customization options and is suitable for various use cases.
The primary purpose of Botmake.io is to empower individuals and businesses to create their own custom chatbots without any coding knowledge. Its user-friendly interface and comprehensive database provide a seamless experience for users looking to automate customer care conversations, enhance customer engagement, or simply have a smart AI-powered companion.
One of the main advantages of using Botmake.io is its extensive customization options. Users can personalize their chatbots with custom apps, color schemes, and even virtual characters. Moreover, the tool offers smart auto-complete suggestions and answers with images, making interactions with chatbots more dynamic and engaging.
Another key advantage is the ease of use. The chatbot creation process is straightforward, thanks to the intuitive interface and comprehensive video tutorials available. It also offers convenient features like conversation filters and automation, improving operational efficiency.
However, it's worth considering a couple of potential drawbacks. While Botmake.io offers a wide range of features, its versatility may be overwhelming for beginners who are new to chatbot technology. Additionally, the platform may lack some advanced functionalities that more experienced users might require.
In conclusion, Botmake.io is a versatile chatbot platform suitable for various use cases, from customer support to creating virtual characters. With its extensive customization options and user-friendly interface, it makes chatbot creation a breeze for both individuals and businesses.